See this year's full list of recipients, get 20 years of key HR trends and insights, and uncover secrets of success from some of our top Best Workplaces recipients!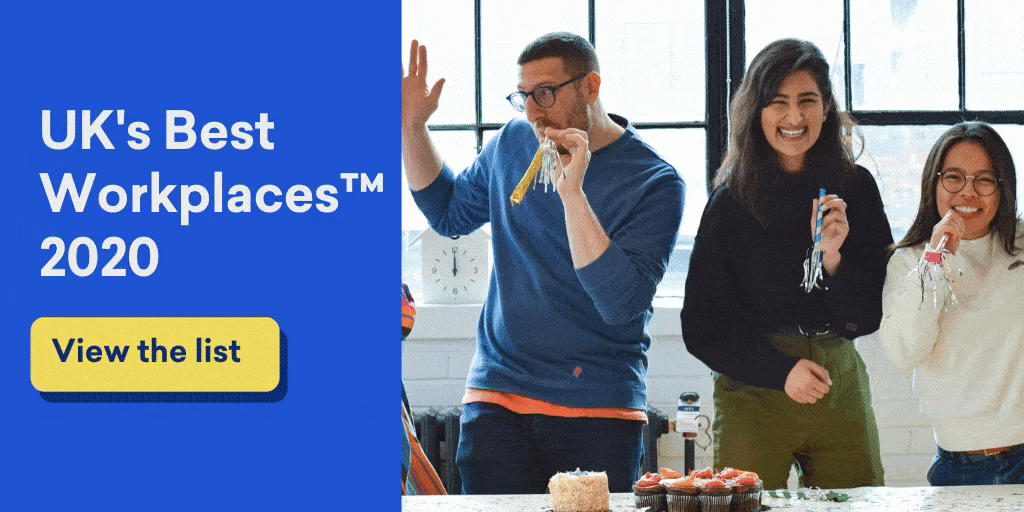 Congratulations to our 2020 Lifetime Masters!

In celebration of our 20th anniversary, we're thrilled to give special recognition to Admiral Group and Gowling WLG (UK) LLP with our Lifetime Masters award! These organisations have been ranked a Best Workplace™ every year since we first launched our UK programme in 2001. This year, both appear in the Top 10 rankings of our Super Large size category – a true testament to the incredible workplace cultures cultivated by these industry leaders.
What we've learned from 20 years of UK's Best Workplaces™
During this unprecedented time, we believe it's important to recognise organisations who have continued to cultivate their great workplace cultures. After 20 years of working with the best companies in the UK, we know certain things don't change as time moves on: UK's Best Workplaces keep their people at the heart of everything that they do – always. Leaders in Best Workplaces continuously look for ways to improve the employee experience. The evolution of their people practices displays a strong commitment to empowering people to deliver the best strategic solutions to changing business opportunities and challenges.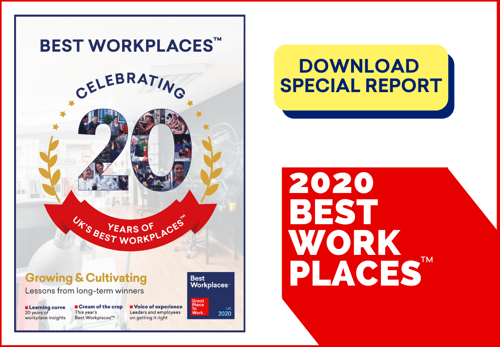 "Back in 2001, Facebook, Skype and Twitter didn't exist," says Chris Oglethorpe, HR director of Gowling WLG (UK) LLP. "The impact of that technology on employer reputation, how people operate, and our ability to engage and communicate with current and potential employees, has changed unrecognisably."
Not only did social media not exist, access to the fledgling internet was considered a perk in many organisations. Since then, we've gathered considerable data showing how the UK's top organisations have put people at the heart of their businesses to create great workplaces for all. Other positive changes in the world of work over the last two decades include:
The number of Best Workplaces™ with women in leadership roles almost doubled from 17% in 2001 to 30% this year;
Paid paternity leave, only introduced in the UK in 2003, is today offered by 77% of Best Workplaces above the statutory minimum;
In 2005, Best Workplaces offered a median of three hours per year for volunteering - in 2020, this has reached 14 hours.
>> DOWNLOAD OUR SPECIAL REPORT for more HR trends and insights, as well as exclusive interviews with our 2020 UK's Best Workplaces™!
How the UK's top organisations are navigating this uncertain time
Challenging traditional people practices and introducing new ones is not easy. Best Workplaces have consistently sought innovative ways of delivering a truly great employee experience. During this unprecedented time, Great Place to Work® has also looked at how our ranked organisations such as Reward Gateway and Insight Direct UK Ltd are reacting to the coronavirus crisis, again with a focus on the practices and measures to support employees.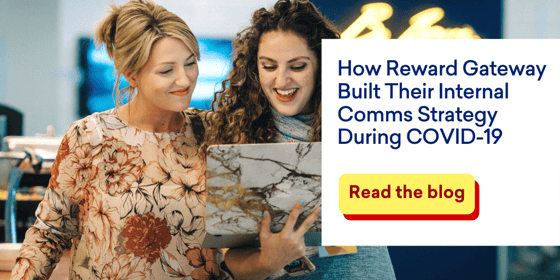 After two decades of working with these award-winning organisations, we know that by continuously pushing the boundaries and thinking bigger, they are able to build and sustain business success and great workplace cultures for all.
---
Great Place to Work is the global authority on workplace culture. Click HERE to learn about how your organisation can be recognised in 2021 as a UK's Best Workplace™.