The Trust Model™ is the Global Standard
Our 30 years of continual research have proven that the definition of a great workplace is one where employees trust the people they work for, have pride in what they do and enjoy the people they work with.
We put the employee at the heart of our model and use it to power our Trust Index Survey™ and Culture Management platform Emprising™.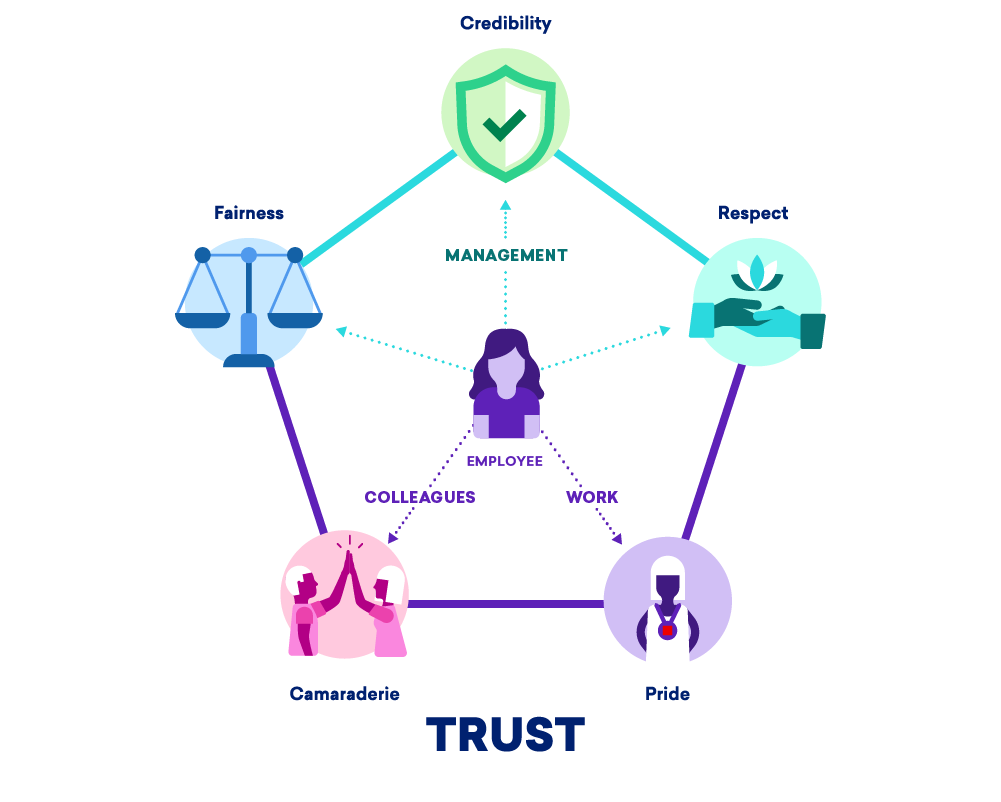 Our For All™ Methodology
Our For All™ Methodology builds on the Trust Model™ by ensuring that every single employee, no matter who they are or what they do for their company, is having a consistently positive experience at work.
Great workplaces For All maximise their human potential through effective leadership, meaningful values, and a deep foundation of trust with all employees, regardless of who they are or what they do. When those are in place, these workplaces benefit from improved innovation and financial growth.
We use the For All Methodology to evaluate all of our Best Workplaces lists™.