UK's Best Workplaces™ List Badge Guide
The national list badge is awarded to companies who have achieved the top scores in the UK. The navy blue box colouring indicates a national list badge.
Badge Usage
Your Best Workplaces™ badge is specific to your size category and may be utilised for all your internal and external communications.
'Best Workplaces™' is trademarked and must please be written with the ™ mark.
Use the correct list logo when communicating your UK's Best Workplaces™ recognitions.
Don't use the Great Place to Work-Certified™ badge for Best Workplaces™ list recognition.
Don't use the Great Place to Work® corporate red box logo in your communications as this is our global corporate identity.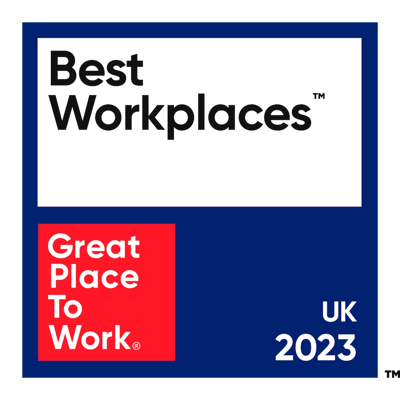 List Badge Alignment & Spacing
The national list badges have been designed in this square format with the Great Place To Work® logo placement in the bottom left corner. The top half of the badge is where list titles and list names will be typeset. The bottom right corner is reserved for country names and year.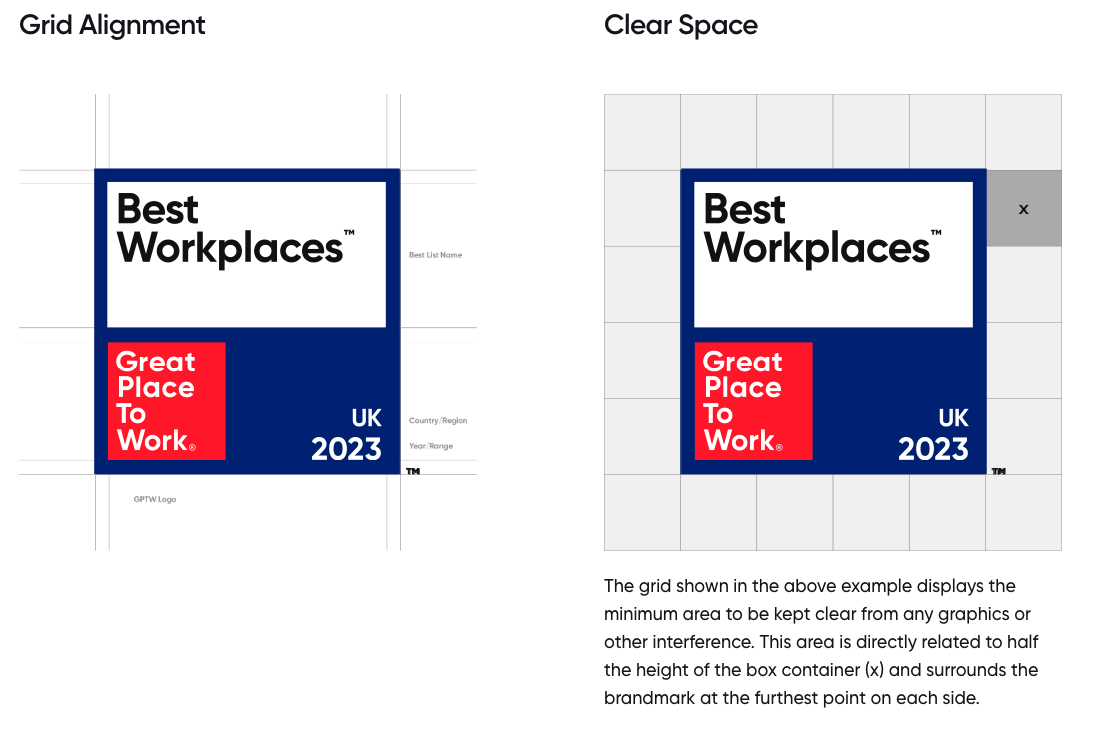 Badge Usage
To maintain consistency throughout our identity application it is essential that our brandmarks are never altered in any way. Please keep in mind that the integrity of the Great Place To Work® brand is diminished when the brandmarks are used incorrectly. It is essential that all of our brandmarks are always reproduced from the master artwork.