Category List Badge Guide
The category list badge is awarded to companies who have achieved the top scores in a designated category such as industry, location or demographic group.

List Badge Alignment & Spacing
The national list badges have been designed in this square format with the Great Place To Work® logo placement in the bottom left corner. The top half of the badge is where list titles and list names will be typeset. The bottom right corner is reserved for country names and year.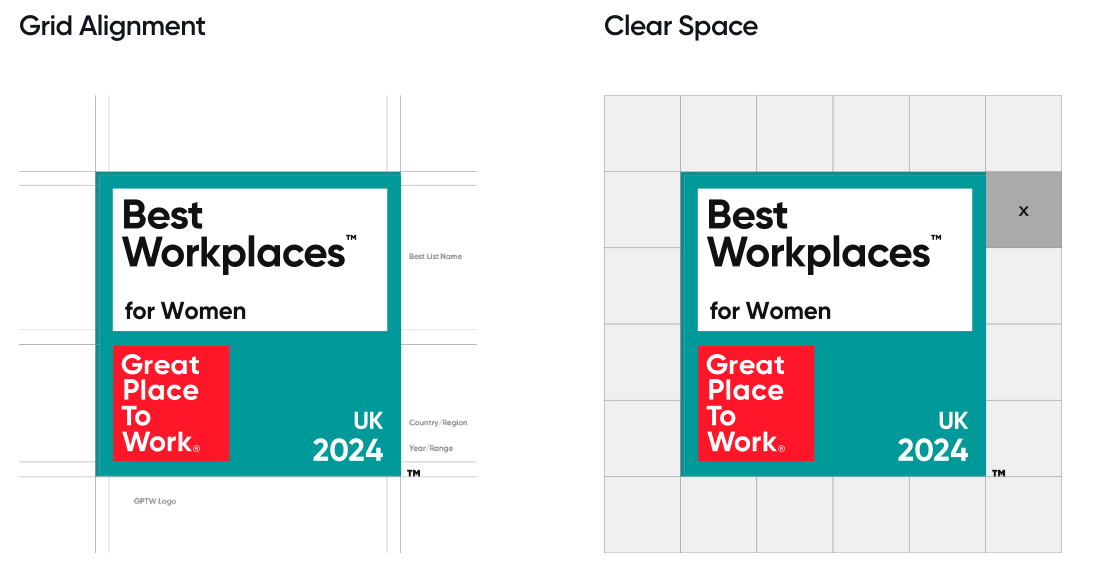 Badge Application
Use national or category list badges on your social media channels to promote the success of your business. Please use the proper image placement on top of images as seen on the right.