See how top-performing UK organisations are using their culture and employer brand to attract and retain top talent.
Hiring trends continue to change in response to the ongoing pandemic, including how new employees are introduced into the workforce. However, before you can deliver a great remote onboarding experience, it's important to first look at your recruitment strategy to ensure your company brand is an employer of choice for high-quality candidates.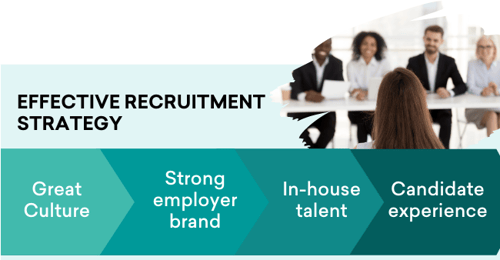 Great recruiting starts with great culture
See culture as a recruitment technique. After all, the more your employees love where they work, the more often they will act as brand ambassadors to help fuel the message that yours is a workplace worth joining.
In our recent European pulse survey study, Millennials were found to be 149x more likely to strongly recommend their company to friends and family if they feel it is a genuinely great place to work.
Investing time and resources on extensive recruitment activities won't mean much if your workplace culture falls short of employees' expectations. Here, employee surveys can provide an easy and effective way to find out how your workforce really feels about their leaders and the organisation.
With the right survey platform, HR teams can gain invaluable feedback from employees in real-time, uncovering what practices and policies people love most (and then promoting those on job boards and advertisements) as well as which areas need some improvement.
How the 2020 Best Workplaces™ Do It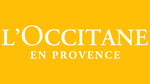 L'Occitane en Provence have developed an innovative way to share their great culture with potential candidates. To further encourage referrals and recommendations, the beauty retailer provides 'Talent Cards' to all associates so that everyone can feel a part of identifying great new colleagues. The cards are designed to be handed out by associates when they meet, or are served by, someone they think would be great for the company.

Sometimes great culture is also seen by the way a company promotes and practices diversity. For example, SAP works with Ambitious About Autism to provide career opportunities to all. Hiring individuals on the Autism spectrum reflects the IT firm's broader philosophy – that a diverse and inclusive culture makes them a better company.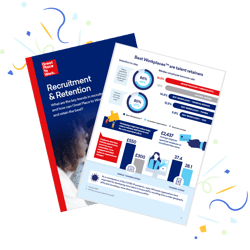 2021 Recruitment & Retention Report
What's inside:
How top-performing organisations hold onto their talent

Impact of Covid-19 on hiring and retention strategies

Best people practices to get you inspired.
Stand out with a strong employer brand
Building a strong employer brand known for treating employees with respect, generosity and flexibility is not only the right thing to do, it's a smart recruitment strategy.
With the internet at their fingertips, candidates have more ways than ever to research the ins and outs of your organisation while looking for a set of values and mission that aligns with their own.
So, if you feel your organisation already has the great culture future hires are looking for, it's time to get the third-party validation that proves it.
Across the UK, hundreds of Great Place to Work-Certified™ companies and Best Workplaces™ are showcasing their seal of approval on the job boards, company websites, email signatures and social media channels they know candidates may come across in their search for a great employer. As Zareena Brown, Chief Human Resources Officer at BritVic PLC explains:
"Prospective employees are looking for businesses who are proud of their people and who hold themselves to account to achieve high standards. This is where I see the Best Workplace™ award adding huge value. The recognition also helps us reach employees who may be looking at us as an employer of choice."
Don't forget your in-house talent
Perhaps even more challenging than finding the right person for the job is keeping them. When we think of recruiting as an external exercise, we miss out on other opportunities to promote top talent from within the business.
According to the CIPD's 2020 Resourcing and Talent Planning study, around 62% of UK-based organisations have been developing more talent in-house in response to the Covid-19 pandemic.
Hiring internally not only fills vacancies with people already a proven right fit familiar with your culture, it also shows your entire workforce that their employer is committed to their individual growth and career progression – another great way to show candidates your organisation deserves the third-party recognition you've earned.
How the 2020 Best Workplaces™ Do It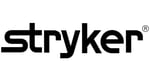 At Stryker UK Ltd, the online CV system allows employees to manage their profile information such as work history, skills, professional development programmes, career aspirations, and willingness to relocate. With a searchable database, HR leaders use this tool to match employees' talents, skills and experiences with opportunities across the company. By having employees share their career aspirations, managers are in a better position to have forward-thinking developmental discussions.
See How Best Workplaces™ Experience A Lower Turnover Rate Than Their Competitors
Create a great onboarding experience
You're finally ready for onboarding! Setting up virtual coffee chats so new hires can meet with various heads of departments, and regularly checking-in to see how things are going, is a good start to infuse great culture into remote onboarding. But it can also be daunting for some individuals to share their true experience with their new leaders and peers.
A quick, confidential pulse survey is an effective way to ensure every new hire can be comfortable speaking about their first few weeks on the job. Even better if your survey platform delivers feedback in real-time from your new starters.
How the 2020 Best Workplaces™ Do It

Best Workplaces™ know that an employee's 90 days can shape their relationship with the organisation for the long term. At Found, a new starters working group was set up to provide a safe space for these new employees to challenge and bring new ideas to the table. In doing so, Found tackles the temptation for new hires to slip into the company's way of doing things, empowering them instead to bring their unique experiences and ideas to challenge the way things are done.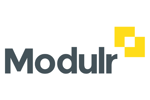 At Modulr, the onboarding programme is designed around 5 key areas that ensures full integration into their culture:
Anticipate: smooth admin processes during pre-boarding
Orientate: welcoming the new employee during the first week
Accelerate: equipping the new employee with the knowledge, skills and resources needed to be a productive team member during the first month
Integrate: during months 2 and 3, new employees are helped to build their networks and knowledge, understanding where they fit into the bigger picture and taking ownership for their early goals
Grow: post-probation, new hires are fully enabled to transition into the business, growing and developing in their role.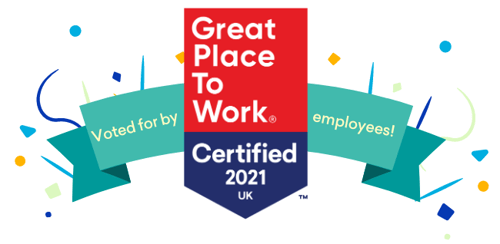 Attract the right candidates for your culture
Organisations with 10+ employees, and an overall Trust Index© employee survey score of 65% or higher, will earn official Great Place to Work-Certified™ status.
---
Great Place to Work® specialises in helping organisations build impactful workplace cultures. We are here to help support our clients during this period of uncertainty. If you are a client, please reach out to your Account Manager who can share the tools we have in place to enable workplaces to measure and understand their current employee sentiments. If you are not a current client, stay tuned to our blog posts, Twitter, LinkedIn and publications for people practices, advice and thought leadership on how best to navigate this unprecedented time.
To learn more about our employer recognition programme, please visit this page.