By putting their people first, Salesforce – the No. 1 Super-Large UK's Best Workplace™ – is able to keep employees engaged, grow their wellbeing culture and show continuous caring for their global workforce.
Making home a 'great place to work'
The coronavirus pandemic has resulted in entire workforces dealing with an extended at-home working period, but not everyone's home is entirely fit for purpose. Salesforce proactively enabled their teams across the globe to create a more comfortable work-from-home environment at the start of the crisis. All full-time and part-time employees were supported in purchasing office equipment that would help make their home a great place to work.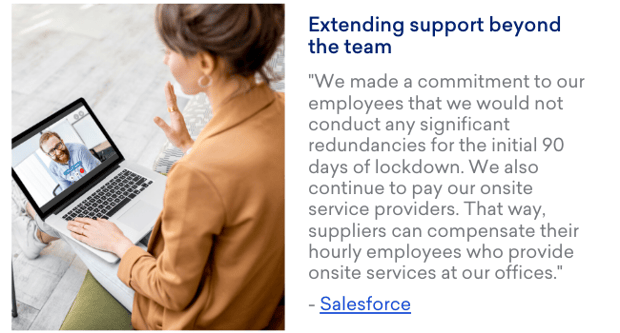 Staying Connected
The Executive Leadership Team hosts a weekly All Hands call with the entire global workforce to discuss what's top of mind and take employee questions. Salesforce also launched new wellbeing surveys, including a daily pulse survey, to gain insight into how employees are feeling during this unique time. The executive leadership team reviews the results and determines next steps to address pain points.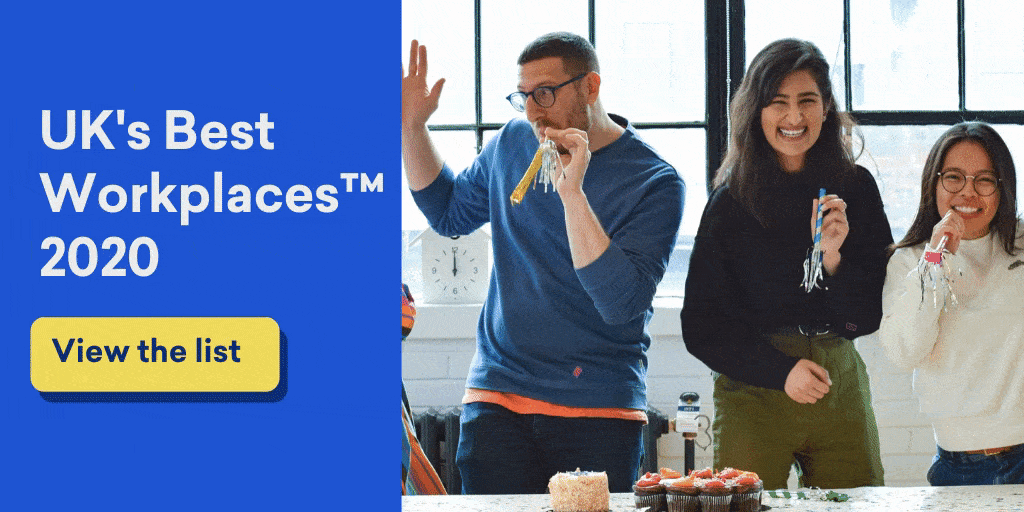 Wellbeing Innovation
"Developed by Thrive Global in partnership with Stanford Medical, Thriving Mind is our latest global benefit program to help employees and their families strengthen their psychological and emotional health," explains the team. Leveraging cutting-edge brain research, Thriving Mind enables employees to understand why they respond to stress and anxiety the way they do, and gives them actionable strategies to manage it through Thrive Global's expansive content libraries of articles and videos. It's free for everyone and their immediate families.
"We've also been fortunate to have industry luminaries such as Arianna Huffington, David Agus, Larry Brilliant, Deepak Chopra and more share their tips and wisdom with our team in a live webinar series called B-Well Together. Each half-hour broadcast features enables our employees to speak with these leaders about their wellbeing."
Visit Salesforce's Great Profile to get a sneak peek into their award-winning workplace culture.
---
Help support your employees beyond lockdown with these resources: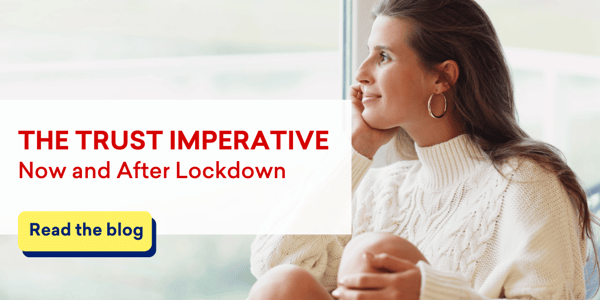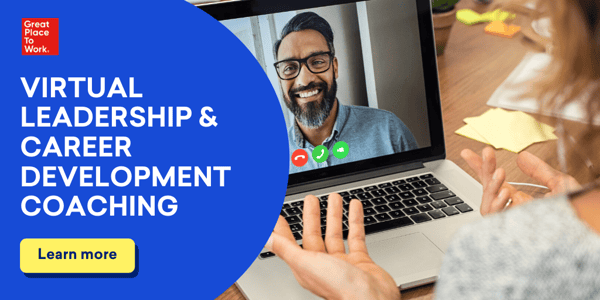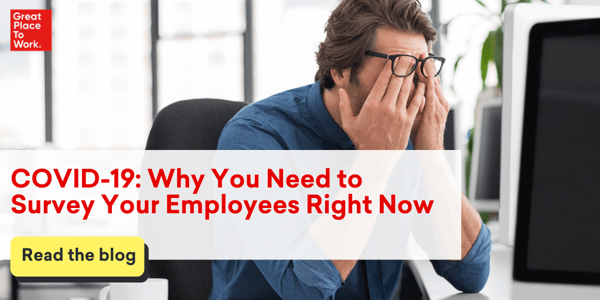 Great Place to Work® specialises in helping organisations build impactful workplace cultures. We are here to help support our clients during this period of uncertainty. If you are a client, please reach out to your Account Manager who can share the tools we have in place to enable workplaces to measure and understand their current employee sentiments. If you are not a current client, stay tuned to our blog posts, Twitter and LinkedIn for people practices, advice and thought leadership on how best to navigate this unprecedented time.