Along with the pandemic, changes to the speed of globalisation, technology disruptions and innovations across various industries have all challenged the way we work. One unchanged element, however, is trust – an imperative to business success, during and after a crisis.
Trust in the 'new normal'
As business continues to change rapidly and uncertainty has become a common theme in every corner of the globe, the world's workers need to trust their leaders more than ever before. Our largest-ever workplace culture study found that half of the global workforce says they are not having a great experience. People are unhappy, organisations are underperforming, and leaders are not fulfilling their responsibilities because they are not trusted by their workers.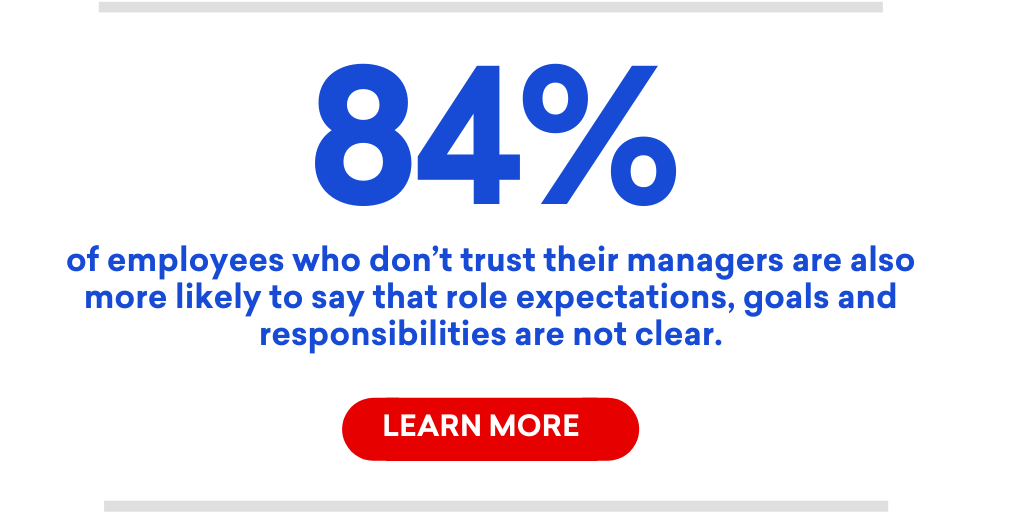 But, there is good news! Over the last 20 years of UK's Best Workplaces, we've seen our awards recipients continuously improve their levels of trust. These winning workplaces have a rich history, but an even more exciting future because they are doing what it takes to build great workplaces no matter where they operate, who works for them, or what they do.
Inspirational leadership during a crisis
A crisis in trust is often seen as a crisis of leadership. During the coronavirus pandemic, building and sustaining trust – between employers and employees, managers and their teams, and within the various teams of the organisation – has become paramount for many organisations globally.
In the UK, we've seen leaders at some of our Best Workplaces™ play a pivotal role in building capacity for positive change by promoting trust and engaging key stakeholders. One example is Daksh Gupta, CEO of Marshall Motor Holdings plc, who enabled furloughed staff to receive 90% of wages (an added 10% to the state contribution). In leading by example, showing compassion and putting people first, Marshall boosted trust.
"If you do the right thing, the right things will happen"
– Daksh Gupta, CEO of Marshall Motors
Authentic and timely recognition
One of the best ways for managers to build trust is to praise great performance. Seventy-one percent of employees who say they are recognised for doing good work and extra effort said they trusted their manager. However, for those employees who feel they aren't recognised, only 24% feel trust in their boss.
Recognising employees' achievements is vital, but it is equally important to reward them when they live the organisation's values as they go about their work. At The Sovini Group, employees are celebrated for living the company purpose of 'creating opportunities and changing lives' while in the lockdown. These 'Sovini Superheroes' are nominated by colleagues who feel they should be recognised for going above and beyond for their local community during the crisis. The CEO then chooses one 'hero' out of the nominations every week who will receive a selection of treats to enjoy with their family as a thank you for spreading the 'Sovini spirit'.
Trust through communication
Open and transparent communication is the foundation of successful change management. The 2019 Edelman Trust Barometer shows that only 36% of employees who have experienced change at work say their leaders were honest about the changes they would face. By sharing information early, Foundation SP was able to ensure the safety, physical and mental wellbeing of their team and extend support to their customers. As the team explains:
"We quickly shared best practice guides and topical information, plus ran webinars and broadcasts to help people establish a new routine. We have also increased our communication from the leadership of the business to employees, ensuring we keep people close and they feel informed."
Trust through effective goal setting
Unclear goals create confusion and eventually damage trust. It is very easy for employees to lose trust in their manager if they are uncertain about what their job is and how it fits within the wider organisational vision. Unsurprising then that 84% of employees who don't trust their managers are also more likely to say that role expectations, goals and responsibilities are not clear.
Employees who do feel trusted however, tend to: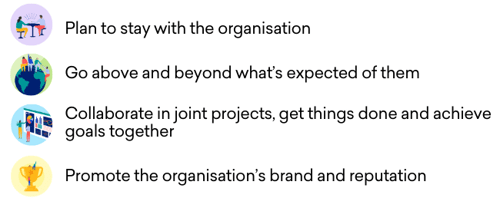 Achieving a culture of trust is not easy, especially when striving to create consistency across a remote workforce. Leading by example, ensuring transparency and recognising employees are a few ways leaders can start cultivating higher levels of trust today for a better future workplace culture for all.
Learn how we can help you track the employee experience and build trust during COVID-19.
---
Read our other blogs on building and sustaining employee trust during the pandemic: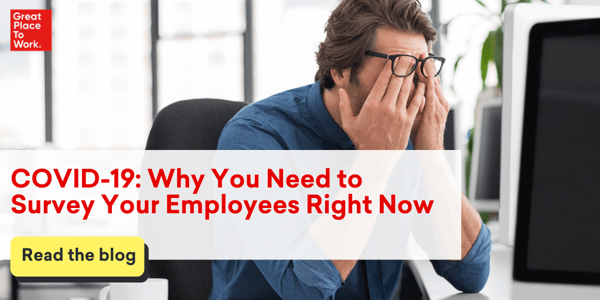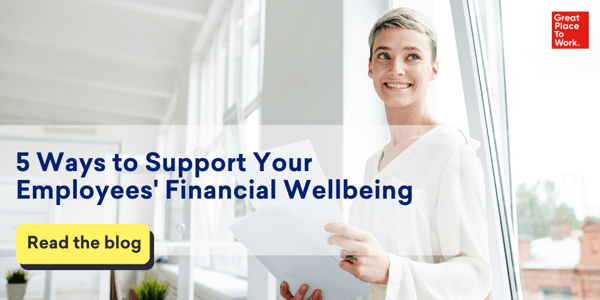 Great Place to Work® specialises in helping organisations build impactful workplace cultures. We are here to help support our clients during this period of uncertainty. If you are a client, please reach out to your Account Manager who can share the tools we have in place to enable workplaces to measure and understand their current employee sentiments. If you are not a current client, stay tuned to our blog posts, Twitter and LinkedIn for people practices, advice and thought leadership on how best to navigate this unprecedented time.