Fulfilment at work – or the extent to which an individual can fulfil themselves in a given role – is a somewhat overlooked yet key element of employee wellbeing. So what does it do – and how can you ensure this isn't a forgotten component in your wellbeing strategy?
'Fulfilment at work' explained
This term captures a positive psychology perspective in which our self-determination and self-actualisation (i.e. realising one's potential) enables us to flourish.
It's an idea that tends to be left out of contemporary discussions around workplace wellbeing, or indeed the wellbeing programmes and offerings administered within organisations, despite arguably being the single most important ingredient of what makes an employee thrive.
We're talking about workplace wellbeing, after all – not just personal health and wellness.
'I have enough say in how I do my job'
This is just one example of statements HR teams can use in their employee survey to measure the degree to which employees experience control over their jobs. Fulfilment is a complex and multi-faceted concept in itself, but can be measured through the following three sub-components:
Meaning – a deeper purpose each person can draw from their everyday work, that resonates with their values and interests. Do employees' daily tasks utilise their skills and challenge them to an appropriate degree, ideally to the point of experiencing flow?
Autonomy – how much control and empowerment do employees experience, within the confines of their job role and key responsibilities? Are people given objectives and freedom in how to reach them? Can individuals choose to get involved in projects and collaborations that interest them?
Growth – does an employee's work allow for a developmental trajectory, both in terms of professional development and career progression, but also personal growth? Are people constantly learning and upskilling?
As such, fulfilment is the only one of the six dimensions in our Great Place to Work® UK Wellbeing Model which touches on the actual content and scope of individual job roles, and how employees' feel about these.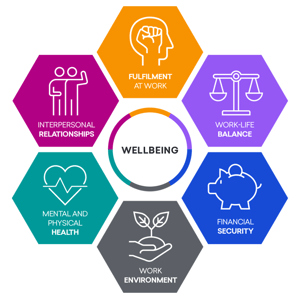 Click HERE to learn more about our Wellbeing Programme
Fulfilment during COVID-19
As with mental health, financial security and other areas of employee wellbeing, COVID-19 has had significant impacts on people's sense of fulfilment. The experience of meaning has been largely industry or organisation-specific. Some may have felt a renewed sense of purpose and importance in their jobs (such as supermarket staff, postmen and delivery drivers) while health and social care workers are likely to have felt this even more than usual – although their daily doses of meaning and purpose were presumably high to begin with.
As for autonomy, those of us working remotely or from home may have experienced this in a way that wouldn't have happened without such extraordinary circumstances. Pre-COVID, it may have been easy for inertia to take over and for one to just 'go through the motions' of a regimented 9-to-5 pattern at the office. Today, remote working has nudged (and even forced) some people, such as many working parents, to rethink their working hours, patterns, collaboration, tasks and priorities amid the conundrum of finding work-life balance when home and work are in the same place.
Growth may have presented the biggest challenge of all during the past months. As we deal with a global crisis and worry about our health and livelihoods, advancing on the career ladder may sit very low on life's priority list. But at the same time, for a lot of individuals and organisations, this has been an opportune time for professional and personal growth.
Learning and mastery are one of the five ways to wellbeing through self-care. Embarking on an online course, learning a new language, reading books on novel topics related to one's role, or challenging oneself and think outside the box…there have been countless growth opportunities for many who have had more time at home and found themselves in need of new challenges.
Fulfilment at Great Place to Work® UK
So how have we, as Great Place to Work UK, approached employee wellbeing via fulfilment for our own team during lockdown?
For us, meaning, growth and autonomy have essentially blended into one – since March 2020, our people have been empowered and encouraged to seek individual meaning by investing in autonomy and growth.
The push towards a true learning culture is explicitly emphasised in all top-down messaging (particularly on all-staff calls) and echoed in team meetings as well as individual one-to-one's.
We are encouraged to build 'unstructured time' – around half a day – into our weekly calendars, reserved for innovation or learning initiatives outside of the usual role description. During stricter levels of lockdown, each week was kicked off with an MD-hosted 'Virtual Kitchen & Learning' session on Zoom, where all staff were invited to share any learning and development activities they've been up to recently, work-related or not. This set the tone for the week in a pleasant, informal way that often inspired others to commit to their own personal learning goals.
Benefits of improving fulfilment
Individual thriving and organisational success are two sides of the same coin – and might just be make or break during crisis periods like COVID-19.
By enhancing the experience of fulfilment at work, organisations drive employee wellbeing by improving the quality of the relationship individuals have with their jobs. When combined with the other 5 dimensions of wellbeing, measuring fulfilment at work helps HR leaders to determine whether employees have the right conditions to thrive.
Think your workplace has a great culture of wellbeing? Get in touch to find out how you can be recognised as a UK's Best Workplace™ for Wellbeing.
---
More resources to help you enhance your wellbeing culture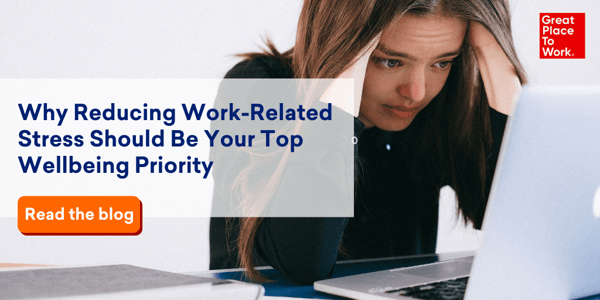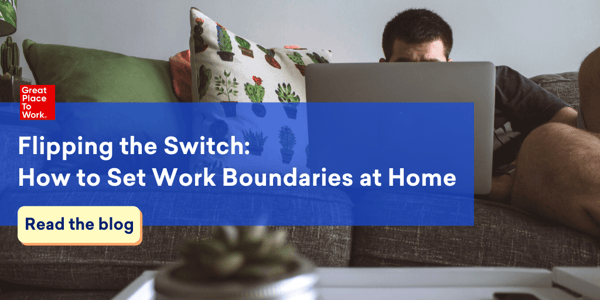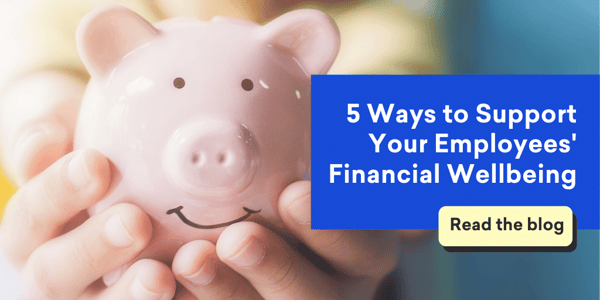 Great Place to Work® specialises in helping organisations build impactful workplace cultures. We are here to help support our clients during this period of uncertainty. If you are a client, please reach out to your Account Manager who can share the tools we have in place to enable workplaces to measure and understand their current employee sentiments. If you are not a current client, stay tuned to our blog posts, Twitter and LinkedIn for people practices, advice and thought leadership on how best to navigate this unprecedented time.