Small changes to the way you analyse your employee survey data can have a big impact on how your workplace culture stands out against the competition.
Many Great Place to Work-Certified™ companies know they have created a strong company culture, but may not know how to go further and earn a spot on one of our prestigious Best Workplaces™ lists.
We found 3 key drivers of success embedded in some of these companies' Trust Index© employee survey results. Acting on these areas can help you to create the fastest improvements in your culture, which will likely be reflected in your employee survey scores.
Here's what we mean:
1) Close Experience Gaps
When HR managers consider employee survey results at a high level, they often look at overall scores, which are calculated by adding up every employees' response and taking an average. However, what an average can hide is that different groups of people can have drastically different experiences at work.
If you only look at averages, an organisation where male employees score 90% and female employees score 50% looks the same as one where everyone scores 70%. But the former obviously has some serious issues to address. While a gap this extreme is rare, nearly every organisation has some gaps in experience.
There are two reasons to identify these gaps – and to close them.
Raising the scores of your more marginalised groups will raise your average, but it will also improve the experience of

all.

Organisations that are diverse, inclusive and equitable perform better

and have better workplace cultures than those that are not.

Consistency of experience across demographic groups is one of the most important criteria that determines who makes it onto our Best Workplaces™ lists. When we say an organisation is one of the best, we mean that it offers a world-class experience to everyone who works there ­– not just some or most people. Companies with higher overall scores can therefore lose list positions to organisations with more consistency.
Questions you should ask now:
When looking at your own survey results, which groups of employees – big or small – are having a less positive experience?

Why is the experience for some groups less positive than others?

What may help you to

cultivate a more inclusive workplace for all

?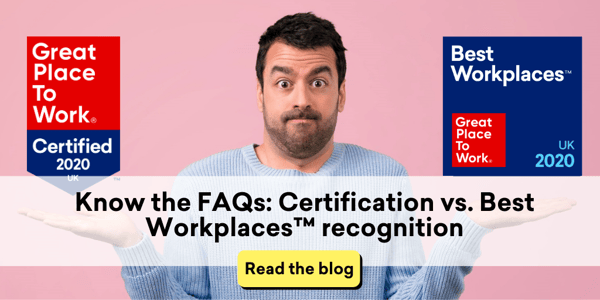 2) Identify and Lean into Your Strengths
Most of us experience something psychologists call 'negativity bias', which causes us to assign more weight to negative things than positive ones. It may be because of this bias that when looking at their survey results leaders will often spend most of their time on the areas with lower scores.
While it's certainly important to look at these opportunity areas, it's equally important to focus on your strengths. Best Workplaces™ don't just do everything kind of well – they have unique areas of strength that make them stand out from the competition. Look for the things that make your organisation special and try to emphasise them.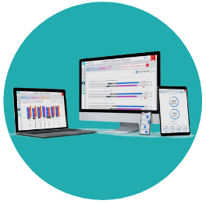 Analyse Your Survey Results In Real-Time with Emprising™!
Explore and analyse your survey results in real-time to unlock the actionable insights you need to drive positive culture change.
For example, maybe your organisation prides itself on being innovative and you have the survey results to prove it. Instead of resting on your laurels, look for even more ways to innovate. You already have a recipe for success, so it's just a matter of leaning in rather than starting from scratch.
When information on your areas of strength doesn't come directly from the survey, it may help to include your company's values in your strategy. These can often tell you what your strengths are, or should be. For instance, if your workplace values cooperation and those scores are good, but not exceptional, you have an area to leverage. For another organisation, good scores on cooperation might be enough. But because it's special to you it's worth focusing on.
Questions you should ask now:
What are the 3 things you would like employees to say when they describe why your organisation is special?

Do your survey results reflect the experience you want your employees to have in those areas?

What do your company values tell you about the strengths you could lean into to stand out against the competition?
3) Understand Cause and Effect
No part of the employee experience happens in a vacuum, so it's important to take a holistic view to understand how different parts of the employee experience connect to one another.
Consider this example: if an employee feels that their manager doesn't take an interest in them, for example, that lack of personal connection might make the employee feel like they're being passed over for promotions or other career development opportunities. If we only looked at the feedback on how employees perceive promotions and not how they perceive managements' interest in them as people, we might focus too narrowly and miss the forest for the trees.
Some parts of the employee experience tend to have more of these connections than others. If management doesn't communicate well, it can difficult to get much of anything done. Personal relationships also tend to have strong effects on overall experience: if an employee doesn't feel that their manager is honest, relatable or caring, they may interpret all of their manager's actions in a less positive light.
Understanding the connections between different parts of the employee experience can help guide your decision-making when action-planning. If you want to improve scores in a specific area, but you identify something that's getting in the way of a positive experience, be sure to focus on the root cause, not the symptom. Areas with many connections to other experiences, like communication, can also be higher impact (it is better to focus on such areas because your efforts will yield greater improvements overall).
Questions you should ask now:
When looking at your results, do you see common threads that might connect your opportunity areas?

Can you identify one or two areas that, if addressed, would help in many others?
If you're not already using our Emprising™ employee survey platform, book a demo to learn how we can help you improve employee engagement and become eligible for Best Workplaces™ recognition.
---
Access workplace culture insights from some of our Best Workplace™ award recipients: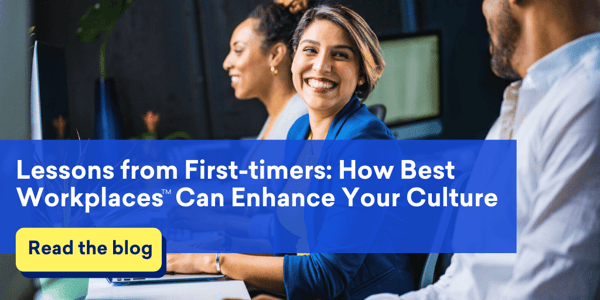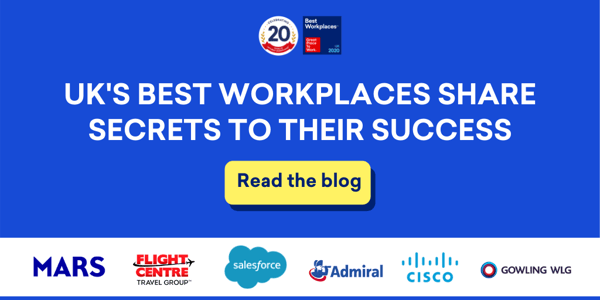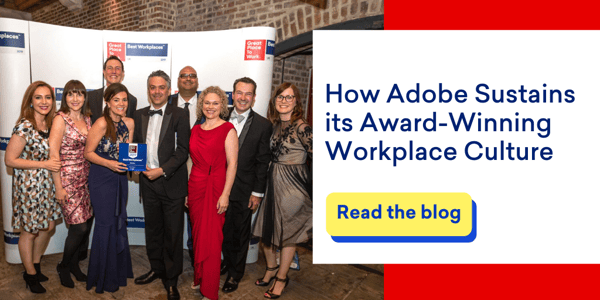 Great Place to Work® specialises in helping organisations build impactful workplace cultures. We are here to help support our clients during this period of uncertainty. If you are a client, please reach out to your Account Manager who can share the tools we have in place to enable workplaces to measure and understand their current employee sentiments. If you are not a current client, stay tuned to our blog posts, Twitter, LinkedIn and publications for people practices, advice and thought leadership on how best to navigate this unprecedented time.