Renowned gaming company CCP Games shares why Great Place to Work® Certification became the international benchmark for their organisational culture.
Famed for its award-winning, massive multiplayer game EVE Online, CCP Games takes pride in creating and delivering the best game-play experiences possible. And "in order to continue doing so, we have to make sure we are doing the same for our employees, all over the world" says CCP's VP of People, Erna Arnardóttir.
Founded in 1997, the gaming multinational achieved Great Place to Work-Certified™ status in the UK, Iceland and China during 2020.
As CEO Hilmar Veigar Pétursson explains:
"Throughout our roughly two decades of history, we've used various ways to measure employee morale, culture, etc. I've seen CCP as a high-trust environment and a low-trust environment, so Great Place to Work® and their focus on trust was the motivation for the change. Also because their Certification is a way for us to benchmark against other companies, and it's very internationally-focussed."
Asking employees about their experience is crucial for measuring trust and engagement in any organisation. It's also the first step to becoming Certified™ since employees are ultimately who will determine if a workplace is deserving of the title.
"There is high competition, both hiring and retaining good talent in the gaming industry, and it's very important for us to get a third party to actually certify what we know: that this is a 'great place to work'", says Arnardóttir.
"The feedback we received from our employees and the insights we drew from the survey results are already proving very useful by revealing blind spots and highlighting successes. The Great Place to Work® Trust Index© Survey has helped us identify key areas for action and next steps across multiple areas, including learning and development, and employee wellbeing."
In signalling to the world that theirs is a place employees genuinely enjoy being a part of, CCP has the added competitive advantage of using this employer branding in their recruitment strategy.
"One of the great aspects of Great Place to Work® is that it's an international benchmark, and that is very valuable for anyone considering a job at CCP," says Veigar Pétursson.
"And now we have the certification that we are a 'great place to work'. So, if anyone was thinking of applying, well now you have no reason not to."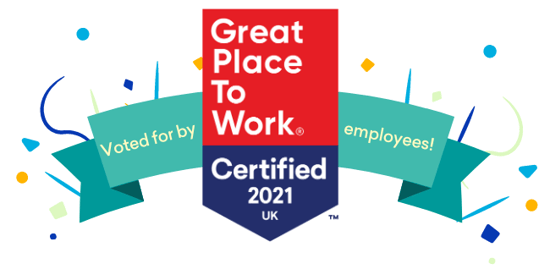 Now it's your turn!
Organisations with 10+ employees will be Great Place to Work-Certified™ with a Trust Index© employee survey score of 65% or higher. Get in touch to learn more.
---
Recommended for you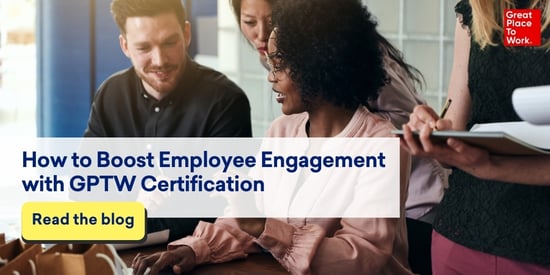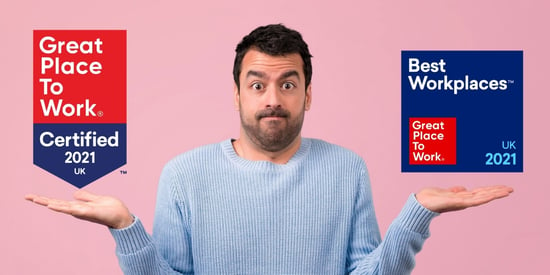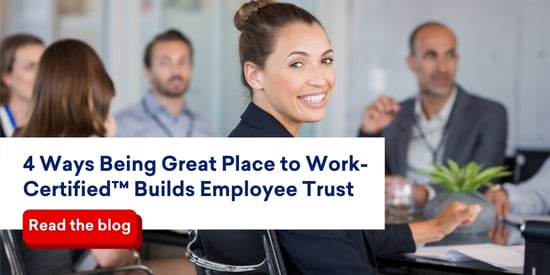 Great Place to Work® specialises in helping organisations build impactful workplace cultures. We are here to help support our clients during this period of uncertainty. If you are a client, please reach out to your Account Manager who can share the tools we have in place to enable workplaces to measure and understand their current employee sentiments. If you are not a current client, stay tuned to our blog posts, Twitter, LinkedIn and publications for people practices, advice and thought leadership on how best to navigate this unprecedented time.
To learn more about our employer recognition programme, please click here.