Looking for new inspiration? Here are a few pick-me-ups to help give your wellbeing a boost during lockdown.
As humans, we naturally crave new and varied ways of stimulation - which can be tough to find in our locked-down lives. Luckily, all it takes is a little out-of-the-box thinking and stepping outside one's comfort zone to find a new way of keeping busy.
After all, with all this time affluence to explore meaningful leisure activities, why not make the most of it? Here are some favourites from our Great Place to Work® UK family: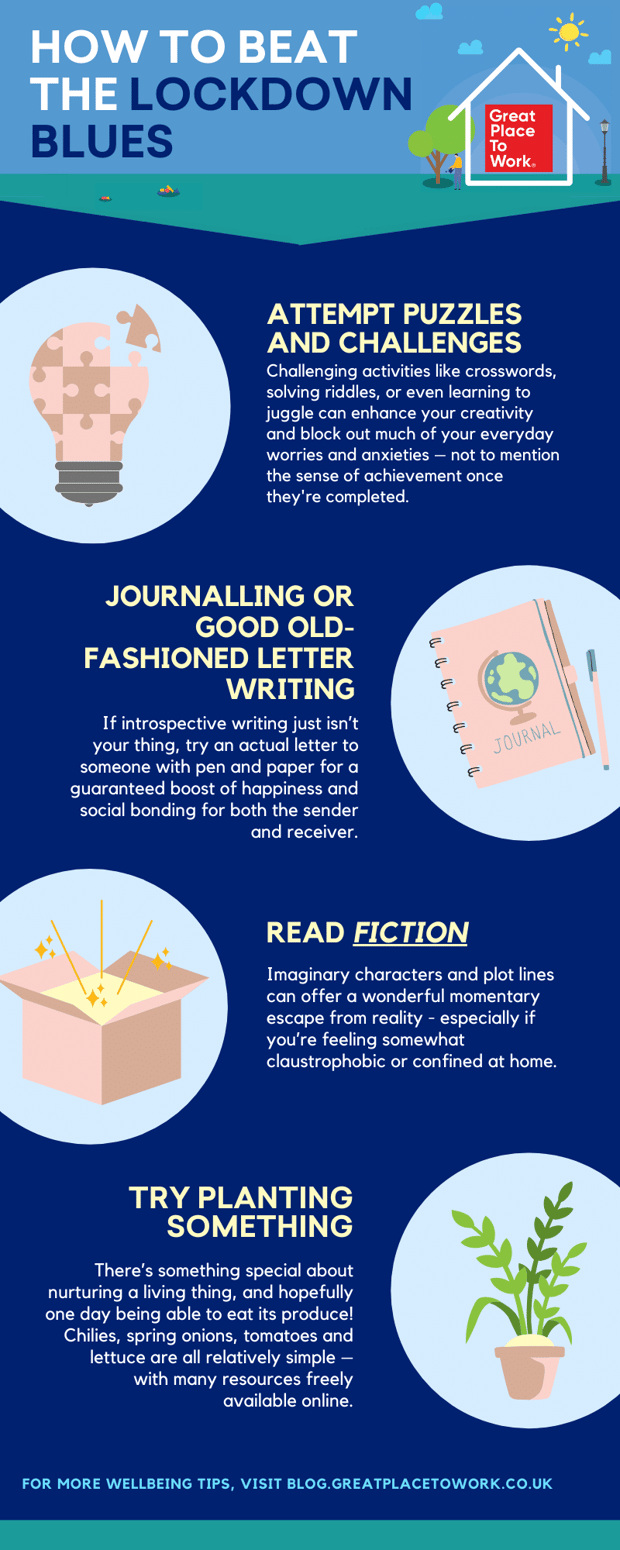 None of the above ideas are rocket science – you may have already seen or heard of someone in your network doing some of them. But there's a psychological rationale to why each of these activities are beneficial for us, especially during a time when we're faced with so much uncertainty.
These activities tap into our human striving for mastery and accomplishment, engagement and flow, creativity and divergent thinking, as well as social connection and bonding.
While some of us are more resilient than others, our coping and wellbeing doesn't just happen on its own – it needs to be actively nurtured. And it's often the little things that can do the trick. So give these ideas a try, and share your experience with your friends, family or colleagues. No matter the outcome, knowing you've stretched yourself creatively will be more empowering and fulfilling than not trying anything at all.
---
More resources to help you and your employees thrive during COVID-19: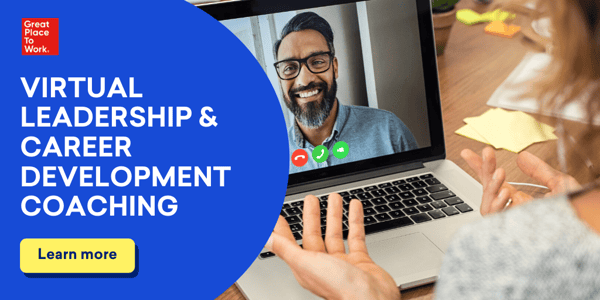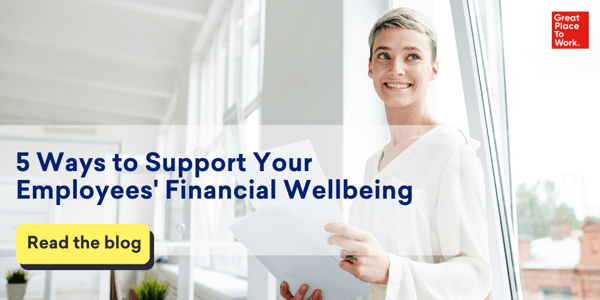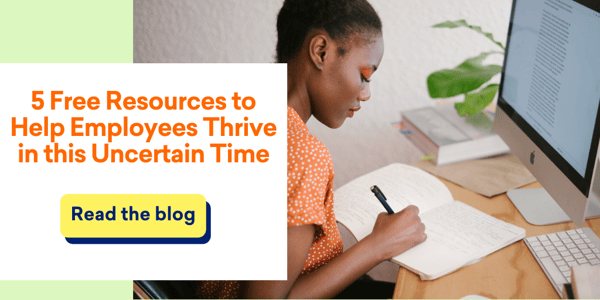 Great Place to Work® specialises in helping organisations build impactful workplace cultures. We are here to help support our clients during this period of uncertainty. If you are a client, please reach out to your Account Manager who can share the tools we have in place to enable workplaces to measure and understand their current employee sentiments. If you are not a current client, stay tuned to our blog posts, Twitter and LinkedIn for people practices, advice and thought leadership on how best to navigate this unprecedented time.