The world of work is changing. As many workplaces prepare for a prolonged remote working environment for their employees, people are searching for new ways of staying connected and engaged. Here are 5 free tools to help you, your teams and their families to feel supported and enabled to thrive while working from home.
Hatch - for financial wellbeing
Financial uncertainty is a major driver of anxiety and stress. In their efforts to help, Hatch has offered educational materials free for any employer and member of the public to access and share with teammates. From budgeting and saving to retirement and pensions, the platform is updated regularly to keep up with the latest economic developments as a result of COVID-19.
LinkedIn Learning - 16 short courses specific to WFH
Whether new to the full-time working from home routine, looking to enhance your performance on video conference calls or needing tips for managing virtual teams, LinkedIn's free 16 professional development courses can help employees sustain their productivity and find a healthy balance between work and life while staying home: FREE courses by LinkedIn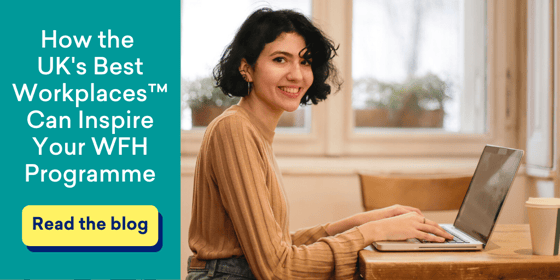 Workable - helping HR professionals
The COVID-19 pandemic has placed added pressure on HR teams to provide solutions to business and people challenges at a moment's notice. To support HR professionals, Workable offers a range of email and policy templates, webinars and best practice insights.
Calm - for staying mentally strong
Help employees keep themselves and their families mentally strong during this prolonged remote working period with Calm's free meditations and mindful resources for adults and kids.
Zoom - for easy video conferencing
An easy-to-use free video conferencing application, Zoom helps teams stay connected and includes useful features like 'Gallery View' which allows everyone in a meeting to be visible simultaneously. The 'Touch up my appearance' setting softens camera focus to minimise visibility of any skin issues and the recording function helps teams keep record of what was discussed in a Zoom interview or meeting for easy reference and sharing to those who couldn't attend.
During this time of uncertainty, we will continue to provide HR teams and leaders like you with content that supports you in sustaining healthy social connections across your organisation. Sign up to our mailing list to receive the latest insights and announcements.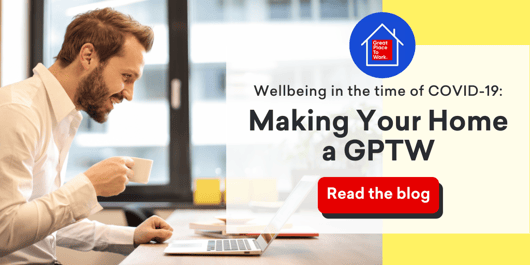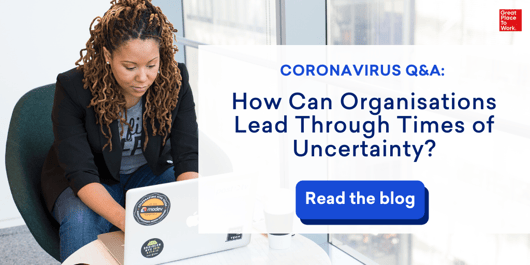 ---
Great Place to Work® specialises in helping organisations build impactful workplace cultures. We are here to help support our clients during this period of uncertainty. If you are a client, please reach out to your Account Manager who can share the tools we have in place to enable workplaces to measure and understand their current employee sentiments. If you are not a current client, stay tuned to our blog posts, Twitter and LinkedIn for people practices, advice and thought leadership on how best to navigate this unprecedented time.