During this time of uncertainty that poses direct challenges to our physical, mental and social sense of wellbeing, it is more important than ever to actively invest in self-care. While our employers, family and friends can encourage us to do so, ultimately the responsibility to keep healthy – to thrive, even – lies in our own hands.
What we already know about the foundations underpinning everyday wellbeing is incredibly relevant to the current circumstances, despite having to go about them in different or novel ways. Inspired by the 'Five Ways to Wellbeing' originally developed by the New Economics Foundation, here are a simple set of evidence-based principles you can start using today to improve your own wellbeing in the ways that matter most:
CONNECT with others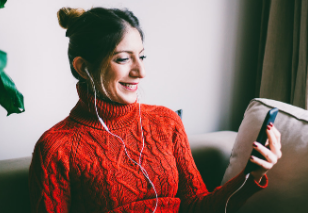 This can't be emphasised enough. Realising we're all in the same boat through talking to friends and family around the world will make it much easier to cope, while satisfying our basic human need of social bonding. Make an active effort to stay socially connected through technology. Now more than ever is the time to communicate in visual ways – so start sharing photos and use video during calls wherever possible.
BE ACTIVE physically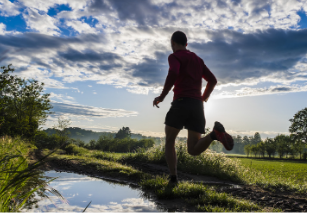 Whilst it may be easy (even tempting) to become glued to the couch, try to keep moving as much as possible. Regular home workouts, such as virtual yoga or Zumba sessions, coupled with walking, running or cycling outside will immediately invigorate your mind and body, as well as improve your overall health, resilience and immunity.
TAKE NOTICE of things around you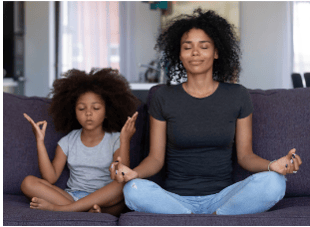 Practice mindfulness, even within the confines of your own home. Tune into all five senses, taking a moment to appreciate the little things around you. The colours of the sunset, flicker of a candle, sounds of birdsong, rain dropping on the windowpane, a cool breeze or scent of freshly ground coffee…there are countless small marvels to notice all around us, which help ground us to the here and now.
LEARN new skills or about novel areas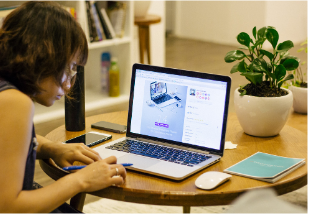 Mastering a new skill or accomplishing something concrete significantly drives psychological wellbeing through one's experience of fulfilment, competence and effectiveness – counteracting the significant threat self-isolation poses to precisely these areas. Having all of this extra time at home could be the ideal opportunity to dedicate time to personal learning and growth initiatives, helping you focus on the brighter side of the situation.
GIVE BACK to others and the community
Now is the perfect time to show solidarity and help those in need. Although this can't be done in a conventional face-to-face manner, some effort and creativity will go a long way to brightening someone's day. Send notes offering to help vulnerable neighbours with errands. Send postcards or e-cards to those you know may be lonely or self-isolating. Our own team recently developed this virtual card as a way of showing empathy, care and compassion for our colleagues:
Above: A message from our GPTW UK People Team
Great Place to Work® specialises in helping organisations build impactful workplace cultures. We are here to help support our clients during this period of uncertainty. If you are a client, please reach out to your Account Manager who can share the tools we have in place to enable workplaces to measure and understand their current employee sentiments. If you are not a current client, stay tuned to our blog posts, Twitter and LinkedIn for people practices, advice and thought leadership on how best to navigate this unprecedented time.
---