Restricted movement and increased nationwide lockdowns are challenges we face globally together. As we adjust to full-time working from home routines, supporting one another and encouraging trust, empathy and compassion for all will remain paramount until the crisis subsides. Here are 5 simple guidelines you can adopt today to start creating a more comfortable and efficient home-office environment for you and your family:
Rule #1: Find yourself some space
Ease your workday routine and avoid unnecessary physical problems by finding a spot in your home a which you dedicate as your office area. Try to best ensure an ergonomic area that's right for your body and helps keep you mentally strong. Is there a room with higher ceilings or larger windows that create a sense of openness and increased natural light? Perhaps the dining table provides optimal shared workspace for you as well as your children? With time, you might realise the need for a good office chair, additional fold-up table, or extra space for your legs and arms. Be aware of your posture and consider a standing area so that you can vary positions to ease your spine.
Rule #2: Develop a routine
Your physical working area may have changed, but it's important to keep as close to your usual workday routine as possible. Take time to create a habit of discipline and staying organised. What does your day look like without the hassle of having to commute? Getting out of those pajamas; designating specific times for a cuppa away from your screen; and catching up via video with working friends will all help to maintain that working environment feeling.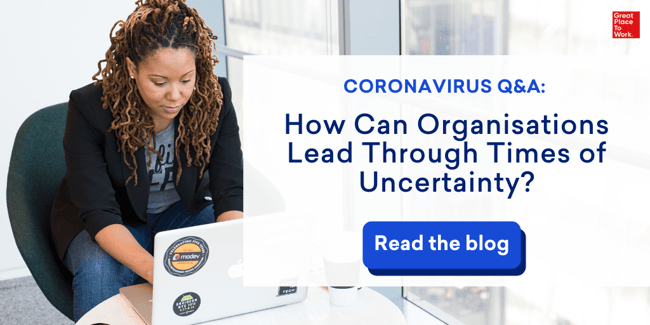 Rule #3: Practice these productivity techniques
Here are a few tricks to improve your concentration and productivity while WFH:
Take control of your agenda by writing out your next day's to-do list the night before.
Work in sprints of 1-2 hours without looking at your phone or answering emails.
Tick or scratch through each completed task throughout your day – there's a great feeling of accomplishment that comes with doing this!
Celebrate your small wins. You're living in an unprecedented time of change. Even if your day hasn't gone exactly as planned, you're likely to have made small achievements along the way which deserve to be celebrated.
Rule #4: Optimise your time
Working from home was the reality for many professionals before companies were forced to adopt such programmes due to the coronavirus pandemic. Practice the healthy technique of giving yourself a start time and end time for your workday routine to avoid burnout and maintain your work-life balance. Extra hours are something precious to all of us – both in times of uncertainty and when stability returns.
>> Read our blog sharing How the UK's Best Workplaces™ can inspire your organisation's WFH programme!
Rule #5: Make agreements with family
We can all admit that cutting out a commute to and from work has its benefits. While working from home, employees can simply close their computers and be ready for dinner. But it also comes with its challenges when family members share a single workplace. Manage expectations by sharing your schedule or specific times you expect to be on a call to minimise the chance of interruptions during your workday routine. And if they do happen, manage the situation as best you can and take comfort in knowing fellow teammates are likely dealing with a similar situation in their homes too.
Above: The infamous unexpected interruption for Professor Robert Kelly during a live BBC News interview about South Korea. Kelly kept his composure and completed the interview successfully.
Although it can be challenging to adjust to this new way of working, every one of us plays a vital role in keeping each other safe and healthy by staying home. Remember: this global health crisis – like others before it – is temporary. And if we act responsibly, we may be able to embrace one another at work again sooner than we think.
---
Great Place to Work® specialises in helping organisations build impactful workplace cultures. We are here to help support our clients during this period of uncertainty. If you are a client, please reach out to your Account Manager who can share the tools we have in place to enable workplaces to measure and understand their current employee sentiments. If you are not a current client, stay tuned to our blog posts, Twitter and LinkedIn for people practices, advice and thought leadership on how best to navigate this unprecedented time.