Employees are loyal to an organisation's culture, not its strategy – so how do you create a strong organisational culture with employees that give their personal best and work together as a team (or even as a family)?
In a culture of trust: employees willingly help others even if it is not their job to do so, go the extra mile for their customers, work hard to fix problems, suggest innovative solutions to improve organisational products and processes, and have confidence in the senior leadership and the direction of the organisation. Organisational culture is the soil that either helps the strategy flourish, or gradually grow weak and wilt. Hence, a fertile trust culture engenders increased employee engagement, wellbeing, retention, customer experience, and ultimately organisational performance.
Throughout this three-part series, I will guide you through the nine leadership and people practice areas that have been identified to have the greatest impact on the employee experience when building a culture of trust.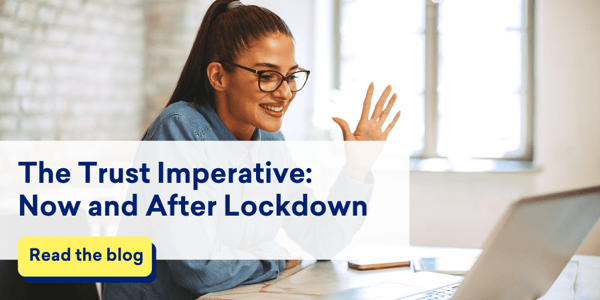 Hiring, Welcoming, and Inspiring
I will share with you some of the best people practices that I have uncovered through my research of the UK's Best Workplaces – and as you will discover, it is not so much what they do, but how they do it.
Hiring & Welcoming
Engagement begins from the very first moment of the employee life cycle – long before the first day or even before the job offer is made. Attracting, recruiting, and integrating the right people into an organisation should feature the same transparent cultural thread throughout the process. According to a recent study by CIPD, improving the induction experience is the second most popular step taken by UK employers to increase staff retention. But how to create a successful recruitment and induction process, select the right people for the right roles, and provide a great candidate (as well as new starter) experience?
Hilton's approach is to ensure that their physical space is engaging to candidates when visiting their office. The hiring manager walks the candidate through the inspiring 'Heart of House' area, featuring different zones displaying graphics that tell the story of the different parts of the employee experience (e.g. history, brand, etc.). Hilton use these graphics as an interactive, "teachable moments" opportunity to reinforce their "Why Hilton" message.
Selection of the right people for the right roles, simultaneously with a strong cultural fit, might require inclusion of a wide variety of employees throughout the recruitment process. For instance, at Baird they ask receptionists for their impressions of candidates and any feedback on the interactions they have had with them. Any hint of arrogance or condescension is considered unacceptable, and candidates who fail the "receptionist test" do not receive a job offer. Another example is Cougar Automation Ltd where all management positions, including the company leader, are filled by an election process where the team vote for their preferred leader.
Another fundamental aspect of attracting and recruiting the right people is the hot topic of Diversity and Inclusion. One of the best practices that I have come across within this area is SAP UK's 'Autism at Work' programme. The initiative sees SAP work with a specialist recruitment agency to create opportunities for people with Autism, helping to gradually raise their representation within their global workforce. One of the pillars of their approach to diversity and inclusion is seeing peoples' differences as a source of strength, and people with Autism often possess key skills that are particularly useful in a range of different positions. Furthermore, this helps SAP UK's own employees to understand the needs and challenges faced by people with Autism.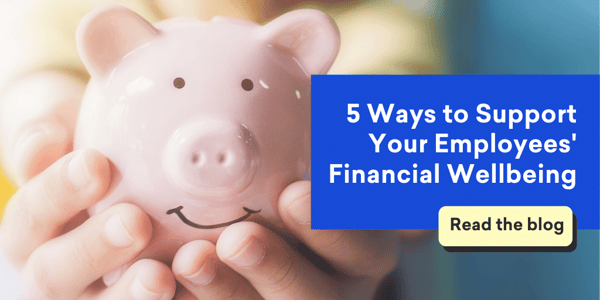 The next crucial stage is welcoming new starters into your organisation. A simple but powerful practice is included in McCarthy Recruitment Ltd's induction process; new starters receive a good luck call the night before their start date to minimise any pre-starting nerves and to build confidence and excitement for their first day. Their buddy also calls the new employee after their first day of work to check how they felt about their first day in the new role.
A great welcoming practice to align the new starter with the broader picture of the organisation is the 'Tea with the C's' at Fletchers Solicitors. All new starters are invited to this coffee morning session, with all the executive board members, within their first week of joining to allow communication barriers to be broken down from the very start. AccorHotels UK & Ireland give new starters (and their family and friends) the opportunity to step into the customer's shoes and experience their service culture by having dinner at the restaurant, enjoying a drink at the bar, spending the night at the hotel, and having breakfast the next day – all free of charge!
Inspiring
According to the latest Great Place to Work data, 80% of employees at UK's Best Workplaces consider their job as having 'special meaning', whilst this is only 50% of employees at the average UK workplace. So the question is, how do you inspire employees to feel that they make a difference in the broader picture of the organisation? How do you make them feel that their work has more meaning than being "just a job"? And how do you make them deeply proud of what they do? These are not simple questions but remain some of the most important elements of employee commitment and retention.
Ways that UK's Best Workplaces inspire their employees to feel proud of what they do include AbbVie's 'Remarkable Impact Cafes' educating employees about the impact their medicines can have on patients' lives. Participating employees are office based and wouldn't usually have the opportunity to hear directly from patients receiving their company's medicine. The format of these events is theatre style with a patient responding to a series of questions (prepared and briefed in advance), followed by a short Q&A.
Another inspiring practice is bdht's 'Compliments Corridor' in their main office, where customer and peer-to-peer compliments are framed and displayed publicly. And finally, Adobe Systems Europe Ltd's 'Women's Executive Shadow Programme' creates a unique "day in the life" experience for high-potential women at Adobe, so they can experience first-hand what it is like to be in an executive role. The programme focuses on promoting female development, growth, and leadership throughout the entire organisation.
Creating a great employee (and candidate) experience is not easy work, and being a great workplace doesn't happen by accident – it requires conscious decision-making and investment. However, I hope that the people practices shared with you in this first part of my series have inspired you as to what is possible and how you, regardless of role or position, can make a difference for people around you.
Learn how you can track your employee experience and earn become Great Place to Work-Certified™
---
About the author: From working with hundreds of UK workplaces, including SMEs through to MNCs, Kari has identified unique leadership and people practices across industries.Drawing on this broad and exclusive insight, she has lead the design and delivery of various client presentations and technical workshops. Kari is driven by the mission to help organisational leaders change their behaviours and lead the way in building a strong organisational culture and great employee experience. Kari holds an MSc in Global Leadership (awarded with Distinction) from Goldsmiths University of London.