What will workplace culture look like after coronavirus? How can HR teams plan ahead during the crisis? Liz Beck, Managing Director and Coach at Aspiring HR, shares her tips.
This is not a time for waiting.
A business's ability to adapt depends largely on the quality of thinking from its people.
During times of crisis, leaders need to be shaping environments and opportunities where openness to ideas, collaboration and curiosity are encouraged.
They need teams dedicated to the operational issues of the 'here and now', but also teams targeting a future circumstance – such as considering what might come from this time of coronavirus; how customers' priorities, motivations or habits may change; where waste in processes could be reduced; and how to improve external and internal communications.
Organisations who come out of this crisis best will be those who have invested in strategic planning, learning and communication.
There is still much we don't know and therefore the skill and willingness to anticipate and strategise for various scenarios will be key.
We can take great lessons from the military in this regard: it's crucial to regularly anticipate various changing components to ensure troops are prepared and engaged to deploy the right plan at the right moment.
I would encourage leaders to first think from the outside in before thinking from the inside out. What we know with some certainty is that our teams will be as varied in their needs, beliefs and thinking as our customers.
We also know that innovative thinking can be best nurtured where there are diverse viewpoints within a group who have the mandate to explore, anticipate and plan out the possibilities.
Encourage regular communication and continuous learning
It may be tempting to push aside your learning and development programmes while in the midst of firefighting. However, learning is as important now as it was before the coronavirus crisis. In developing new skills, we stimulate the constant rewiring of our neural pathways – great for fostering innovation!
Consider how and where you engage teams with a range of learning and connection opportunities. Empower people to offer up their own ideas, explore a range of training topics and experiences, stay abreast of the latest happenings within the business, and develop their readiness for the return to 'normal' working in a post-pandemic world.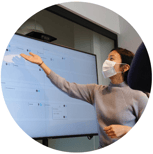 Return to Work Survey by Great Place to Work® UK
Get in touch to learn how we can support your organisation in the transition back to 'normality' .
Be prepared to stay in 'open to ideas mode' throughout
One of the hardest decisions can be the one to stop or make some change. You need the blinkers off and the willingness of your leaders to adapt and adjust to the market's ever-changing responses during the crisis.
Once a direction or change starts to become clear, test it – rigorously and widely – before allocating resources to it. Ask your teams for feedback in cross-departmental sessions to identify where this can be refined before going ahead.
Where relevant, ask your customers. Uncovering how their world and perspectives are changing will help to strengthen brand loyalty whilst providing golden nuggets for your strategising efforts.
And when ready to take action, deploy with efficiency. Have a structure of what, how, who and when - and then continuously measure progress and return.

It's okay not to have all the answers
The world of work is set to experience dramatic changes as we transition into a post-pandemic setting. It's too soon to be sure how far and how deep the changes to our workplace cultures and general lives will be.
However, in looking at previous periods in history (such as the Great Depression or 2008 financial crisis) the tribal, community-driven nature of humans has remained.
We are social beings. I think it's unlikely that we'll see a move to home-only working or being completely office free. Balance will be key - some home, some remote, some office. Teams will ultimately still feel the natural need to come together in person, and customers will still value meeting their suppliers face to face.
There may even be a craving for it! Great thinking and debating is possible over web platforms. But there is nothing that quite matches the human energy you get in a room, or the ability to 'read' a situation, engage with others, challenge one another and connect with the most important of human survival functions: instinct.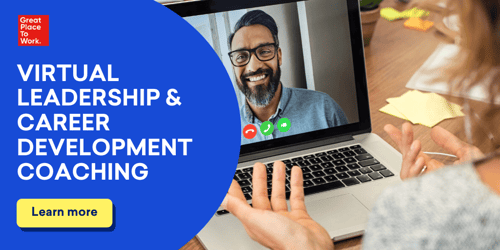 Many people are noticing the joys available to them from this crisis
These joys include better balance of time enabling improved sleep, wellbeing, health, exercise, eating habits, connection with nature and time with friends and family. Precious parts of our lives that we may have neglected in the fast-moving digital world have unexpectedly become a welcome priority.
With this renewed connection, we are likely to protect our time and balance more in the future than ever before. Organisations will need to focus on cultivating an environment which measures output not input. Clear communication and high levels of engagement are needed now more than ever.
By enabling employees to work in a way that serves their professional and personal life, leaders will create an environment where people want to work and are able to give their best.
Ultimately, organisations will be remembered for how they have responded during the coronavirus pandemic; how they treated their people and how they engaged them in the new world.
These considerations will become part of their employer proposition and be ever important for future talent attraction, recruitment and long-term business success.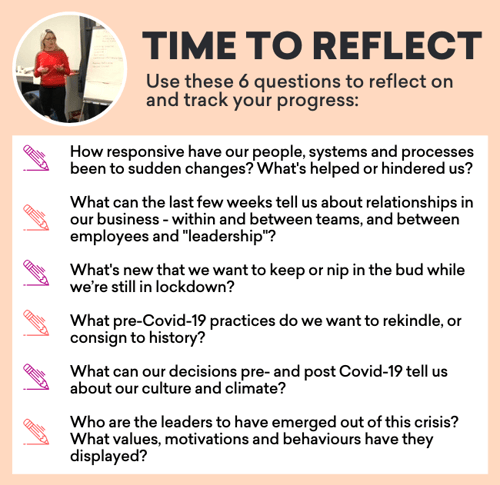 ---
Recommended for you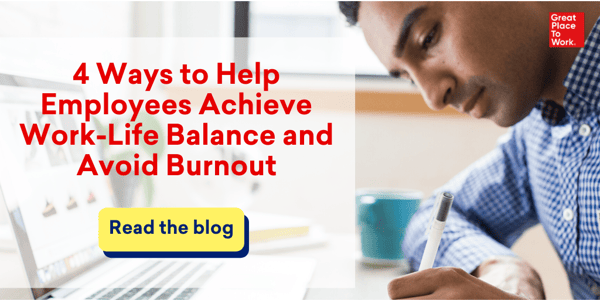 About Great Place to Work®: Great Place to Work® specialises in helping organisations build impactful workplace cultures. We are here to help support our clients during this period of uncertainty. If you are a client, please reach out to your Account Manager who can share the tools we have in place to enable workplaces to measure and understand their current employee sentiments. If you are not a current client, stay tuned to our blog posts, Twitter and LinkedIn for people practices, advice and thought leadership on how best to navigate this unprecedented time.