As many companies are choosing to switch to remote work to protect their employees from COVID-19, other organizations find themselves forced to adapt. As a leader, it's up to you to support employees and your company culture by creating the conditions for remote work success. Here are a few ways you can help your people transition to a WFH routine while reducing the risk of burnout:
1. Embrace flexible scheduling
You may have already noticed that some team members are more productive in the morning, while others get more done after lunch.This is especially true when working remotely. In fact, many people are most productive outside the standard 9-to-5 workday hours.
As your organisation shifts to remote work, give your employees the opportunity to adjust their work schedule with their most productive hours. This is especially important during the COVID-19 crisis, as schools close, keeping children home during the day. Employees will appreciate you trusting them to manage their time and workload effectively. They'll also enjoy the peace of mind of knowing that they can balance both their work and home demands.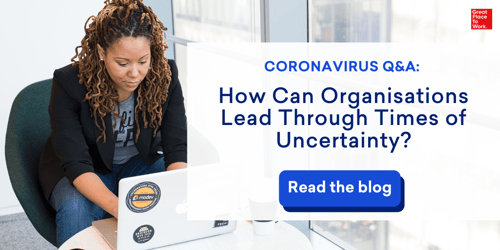 2. Suggest employees designate a workspace

If your employees are used to going to an office every day, staying at home for hours on end will undoubtedly feel a little strange. To help, suggest that they designate a dedicated workspace, whether that be a home office they already have or the dining room table. Having a space to go to, even if it's in their house, will help them compartmentalise "work" vs. "home."
3. Breakfast is the most important meal of the day

Working from home has many perks for employees. One is that they could, in theory, work in their pajamas. However, when people can roll out of bed and immediately turn on their computers, some of them will feel pressure to do so. The lines between "work" and "home" can quickly become blurred.
Encourage employees to set boundaries on when they start and end their days. This transition is already an adjustment; make it clear you don't expect them to "clock in" at the crack of dawn or stay online 24/7.
4. Help employees prioritise their wellbeing
Working from home will naturally make some employees go stir crazy. Understandably, overall anxiety is also currently at a high for many people. Throw in the fact that offices naturally encourage a certain amount of walking (such as to lunch, meetings and coworkers' desks) and you can see how the current shift to remote work could negatively impact employee health and wellness.
Encourage employees to make time for their health. Simply taking a walk can help employees feel healthier and happier. You might also suggest they build time into their schedules for a fitness class or workout during their day. Helping employees prioritise their own health and wellness will make them feel better, stay healthier and be able to keep going during the crisis.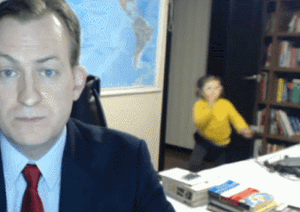 >> Need a simple list of tips to share on your company intranet? Click HERE for 'The 5 Golden Rules of WFH '
---
Great Place to Work® specialises in helping organisations build impactful workplace cultures. We are here to help support our clients during this period of uncertainty. If you are a client, please reach out to your Account Manager who can share the tools we have in place to enable workplaces to measure and understand their current employee sentiments. If you are not a current client, stay tuned to our blog posts, Twitter and LinkedIn for people practices, advice and thought leadership on how best to navigate this unprecedented time.