Find out how UK's Best Workplace Adobe implements its diversity and inclusion (D&I) strategy, inspires continuous innovation, and nurtures its wellbeing culture for a better employee experience for all.
What's been the biggest change you've seen in your workplace since receiving your first UK's Best Workplaces™ recognition in 2016?
Answers by Cristina Marcuta, Diversity and Inclusion Programme Lead EMEA at Adobe
We've invested greatly in the overall wellbeing of our employees over the last few years. For us, wellbeing is about how employees feel physically and emotionally, which helps them bring their best self to any situation. We've recently adapted our programmes and now offer resources that encourage and help maintain healthy lifestyle choices – whether it's increased fitness, being mindful or making healthy food choices. We also believe in fostering a culture of learning to drive employee engagement and career growth, and to support the business. Our 'Learning Fund', for example, provides funding for education and professional development programmes to give employees the opportunity to invest in their career at Adobe. They have access to financial reimbursement for higher education, certification courses, exams and short-term learning opportunities.
How does Adobe ensure a diverse and inclusive workplace?
Our 'Adobe for All' vision helps us advance diversity and inclusion to ensure everyone in our workplace – regardless of gender, race, ethnicity, age, disability, sexual orientation, gender identity, cultural background or religious beliefs – feels appreciated and respected. We believe when people feel respected and included, they can be more creative, innovative and successful.
To drive positive change at the individual and team level, we developed what we call Adobe For All In Action to help build a fair and supportive environment for everyone.
How Adobe's Employees Create an Inclusive Workplace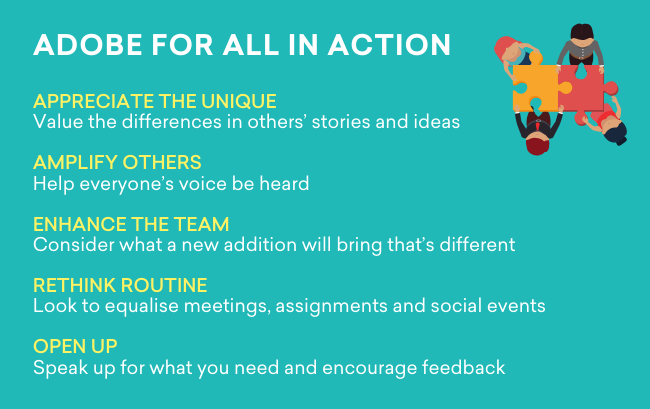 Through Adobe for All In Action, employees are shown 5 ways they can be more inclusive. The five ways to build inclusion through 'Adobe for All In Action', provides managers with the resources they need to take action in simple ways every day to build stronger, diverse teams.
To further grow our diversity over time, we have a four-pronged strategy:
Pipeline: Building the pipeline of future technical talent by helping young people of all backgrounds to learn and get excited about coding and careers in tech.
Candidates: Sourcing candidates from a variety of backgrounds and ensuring fairness in our interview and hiring processes.
Employees: Creating an inclusive workplace through community building, training and internal awareness-building, and family-friendly benefit policies such as paid parental leave.
Industry: Joining forces with our customers, partners, vendors, and peers to drive broad progress.
What are your current people focus areas for your team in 2020, and how do you plan to tackle the challenges involved in these areas?
We've based our employee experience strategy on the belief that our people are our greatest asset and our success is dependent on the impact that each individual brings with them every day. The strategy is split into three pillars:
Growth Talent for the Future, which looks at career progression and growth and development opportunities by continuing to promote all the tools, resources and calendar events available through different forums and communication channels.
Creating Exceptional Employee Experiences which covers everything that makes our employees feel they can be their best at work, from our hiring processes and onboarding through to developing our benefits and offerings and the culture we create.
Operating at Scale – supporting our employees and providing them with the right tools and processes to serve our customers.
Employee Case Study: Adobe Leadership Circles Programme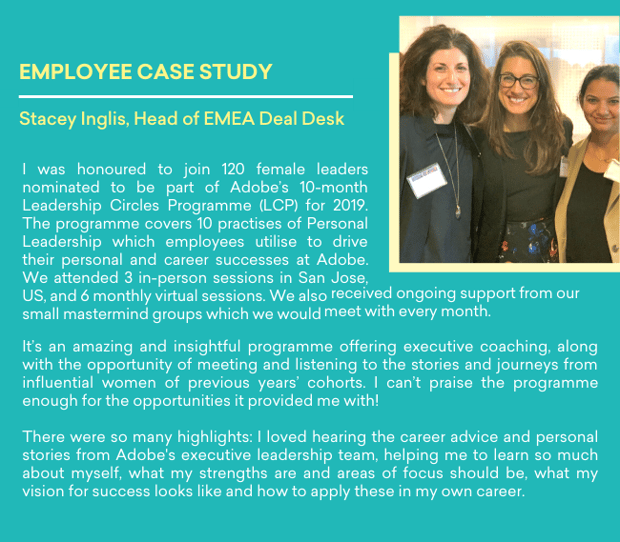 As a global organisation, what advice do you have for creating a consistently great employee experience in all your offices around the world?
Creating great employee experiences begins with a culture where everyone feels included and valued. For us, employee differences drive stronger creativity, innovation and business success – all central to our 'Adobe for All' vision. We enhance our employees' experiences through employee networks that build community for employees from underrepresented groups; through our industry leading benefits that support work / life integration; and through Adobe For All In action by fostering champions among our employees.
Having creativity at the heart of our business, we also want to ensure our employees feel supported in unlocking their creative potential so they can do good for our customers and communities. For example, many of our employees work with local youth organisations such as Eastside Educational Trust (UK), Technovation (UK, Germany, Romania) and App Camps (Germany) to provide creative inspiration and access to tools for the next generation. Additionally, everyone is provided the opportunity to be involved in local initiatives that help drive positive change in their local communities.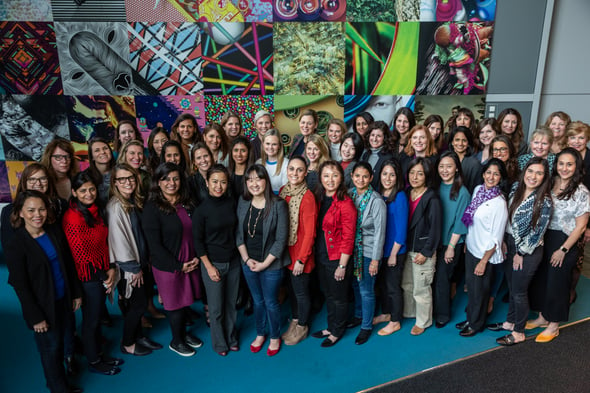 Above:The 2019 cohort of Adobe's prestigious 2019 Leadership Circles Programme (LCP).
Adobe has been on our UK's Best Workplaces™ in Tech list since 2018. What are the key changes you've seen in the tech industry with regards to hiring practices and expectations of candidates over the last few years?
Across the industry, companies have been implementing more rigorous interview processes to differentiate talent. At Adobe, we've applied a new hiring methodology in the last two years which insists on certain steps being carried out to support a data-driven decision. From a candidate perspective, this means more time commitment and preparation for tasks such as presentations and technical assessments.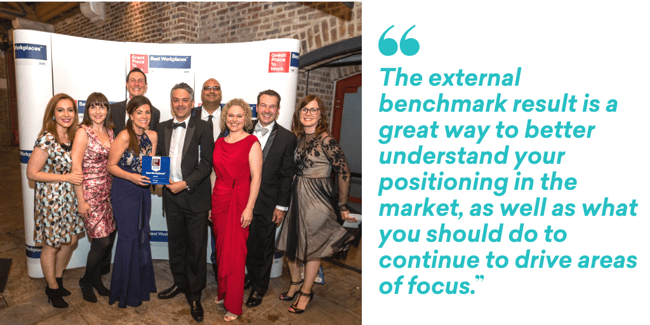 What advice would you give to someone thinking of entering the Best Workplaces™ Programme for the first time? And what benefit have you seen from being a great place to work?
It's important for any project team to have the support of the wider business in order to engage employees and share the importance of their survey submission. One of the many benefits of entering and being recognised as a Best Workplace™ is that it enables you to stop and reflect on different management practices and present them to a third, objective party. The external benchmark result is a great way to better understand your positioning in the market, as well as what you should do to continue to drive areas of focus.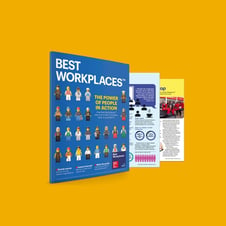 2021 Best Workplaces™
See more case studies, interviews and insights in our 2021 publication!
---
About Adobe: The global leader in digital customer experience and media solutions, Adobe's mission is to change the world through digital experiences, giving people the tools to bring their ideas to life and create content that makes life more fun and work more meaningful. Adobe has earned top rankings on our lists for UK's Best Workplaces™ (since 2016); UK's Best Workplaces™ in Tech (since 2018); and last year's UK's Best Workplaces™ for Women. Adobe has also been named by Forbes as one of its Best Employers for Diversity; was included in Bloomberg's 2020 Gender-Equality Index (GEI); and, for the seventh year in a row, received a perfect score of 100 by the Human Rights Campaign Foundation, earning designation as a Best Place to Work for LGBTQ Equality.