"For us, this has been about keeping the culture going whilst we are separated physically – and ensuring every individual still has a voice."
Despite the majority of their team being furloughed, McCarthy Recruitment – our top ranked UK's Best Workplace™ (Small category) – has implemented initiatives to keep all their employees engaged, informed and supported.
Sustaining the culture
"We have been working from home with about two thirds of our team furloughed. Lots has been done to ensure engagement with furloughed staff members, including rotating furlough so that it's split between the team.
We have a social WhatsApp group that the whole team can be involved in, and we are all active on the group daily. Every Friday we have a social Teams meeting for the full business. We have a fun time; have enjoyed pub quizzes, a supermarket sweep, and every week there is a theme to dress up! For us, this has been about keeping the culture going whilst we are separated physically – and ensuring that every individual still has a voice."
Keeping everyone informed and involved
"We have sent out lots of information about keeping mentally healthy and have also had some yoga sessions online as well as offered hints and tips to each other about home schooling and keeping families entertained. For those still working, we have a morning and afternoon team chat which is a catch-up about the day and also to see how people are feeling. It's a safe space to download as well. We are also continuing with 1-2-1s for everyone (and our furloughed teammates can request a chat while working team members have their structured 1-2-1)."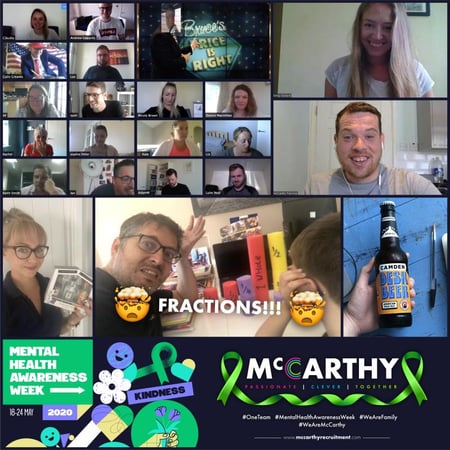 Above: McCarthy Recruitment's remote teammates staying connected
during Mental Health Awareness Week (Source: LinkedIn)
Celebrating small wins
"We are trying wherever we can to make it 'business as usual' despite being in an incredibly difficult market. The impact of our efforts has been that we still feel like one team. We are living our values and we haven't had to furlough everyone like many of our competitors have been forced to do. We are being innovative and producing new products and routes to market to generate turnover. These may be small wins, but we believe every win is significant and should be celebrated!"
Visit McCarthy Recruitment's Great Profile to learn more about their award-winning workplace culture.
---
Resources to help you support your remote employees: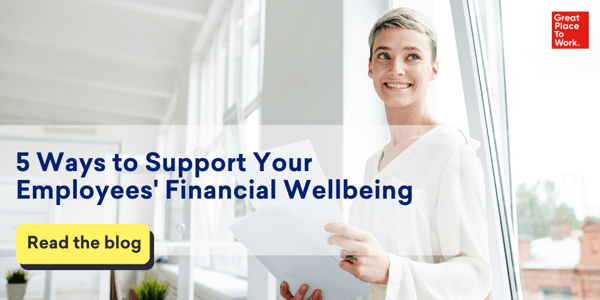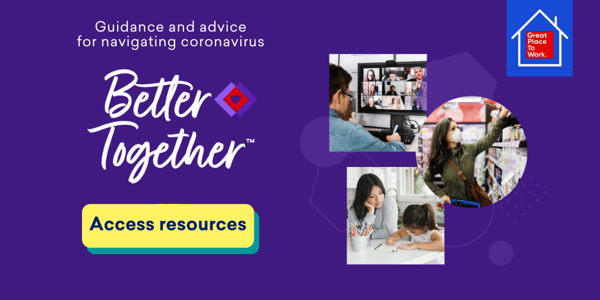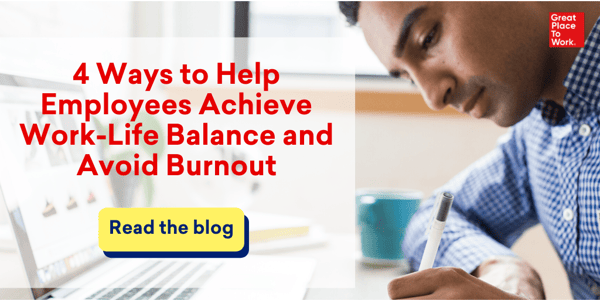 About Great Place to Work: Great Place to Work® specialises in helping organisations build impactful workplace cultures. We are here to help support our clients during this period of uncertainty. If you are a client, please reach out to your Account Manager who can share the tools we have in place to enable workplaces to measure and understand their current employee sentiments. If you are not a current client, stay tuned to our blog posts, Twitter and LinkedIn for people practices, advice and thought leadership on how best to navigate this unprecedented time.