Last year, a record number of organisations were new entrants to the Best Workplaces ranking. We speak to three companies that have been ranked for the second year running about what they have learned.
Being ranked a Best Workplace is no mean feat. Obtaining a ranking two years in a row - like online wine retailer Laithwaites, retirement home developer McCarthy Stone and manufacturer Moose Toys, among others - is a big achievement.
But it's about more than just completing a survey - it's a constant journey of listening to employees and taking real action. Getting insights from the workforce with the specific intention of doing something about them forms part of an ongoing process.
A focal point in decisions
For McCarthy Stone, listening to their employees has informed decision-making when it comes to shaping their entire organisational culture. As Paul Teverson, Director of Communications, told us:
"The business introduced a new set of values in November 2022, where we listened to feedback from our colleagues' responses to the survey to help us shape the culture within the organisation...

Great Place To Work® has become embedded into our ways of working and is a focal point in the decisions we take."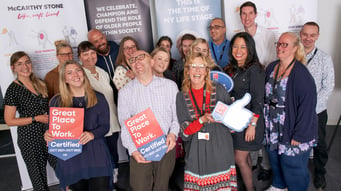 The organisation has even moved their second year survey to earlier in the year, to allow their people's feedback to form the basis of their objective-setting for the new financial year.
Small actions, bigger wins
Laithwaites built on what it learnt in 2022 by elevating its approach to inclusivity and diversity, as CEO Philippa Strub explains:
"We introduced an employee resource group called embRACE, inviting colleagues of ethnic minority backgrounds to come together, discuss their experiences and propose changes and initiatives...

Just as important, we were able to communicate results and follow up within each functional team and create action plans specifically targeted at different sections of the business. Sometimes, these smaller actions resulted in bigger wins."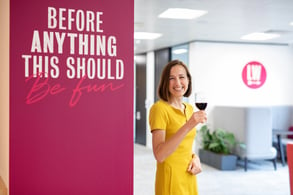 The company followed up the findings received from its employee survey with a thorough analysis and review of the results, followed by agreement of key actions. Being ranked a Best Workplace has created a real sense of achievement and pride for employees, as well as helping with recruitment efforts.
Concentrating on new priorities
"Being ranked as a Best Workplace for the second year running proves that consistency in our approach and progress, with focus on continual improvement, is imperative," says Neil Shinner, CEO UK & EU of Moose Toys.

"By working collaboratively with our teams to make Moose an even better place to work and maintain our fantastic culture, we remain focused and aligned with our company values."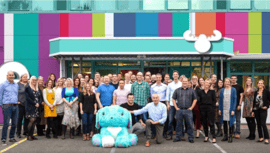 Taking part in the Trust Index™ surveys provide an opportunity for employees to share their voice, invaluable in helping the organisation create and sustain its 'one company: one great culture' ethos globally.
"We encourage engagement, providing clarity of vision on our key focus for the organisation in the coming year. This approach helps us concentrate on new priorities while continuing to embed our previous successful actions, reviewing and communicating our progress along the way."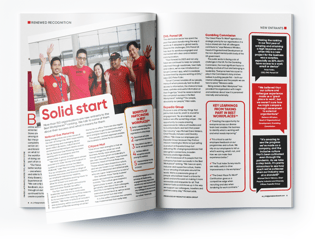 Unlock more best practices and data insights in the Best Workplaces Magazine 2023!