We analysed anonymous survey responses from over 190,000 UK-based employees to discover the country's Best Workplaces. Here we speak to the Number 1's in each size category to discover how they became the best of the best.
Hatmill, #1 Small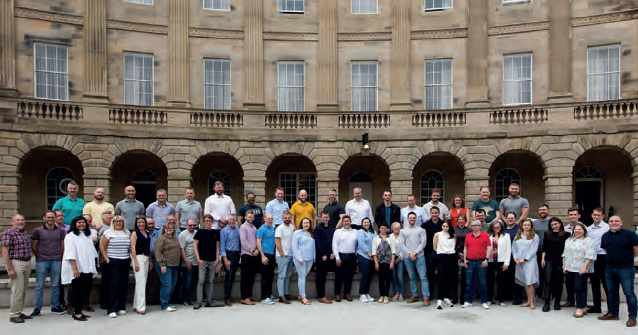 Supply chain and logistics company Hatmill is ranked the No. 1 Best Workplace in the Small size category. Founder Simon Dixon explains why.
"I've been determined to create a culture that avoids the usual corporate traps and focuses on what's important – for both our clients and our team. Particular ways of working have been fundamental to our growth. The result has been a culture that is focused on collaboration, shared values, peer feedback to improve client value and the delivery of successful projects."
Innovation is a pivotal part of becoming a Best Workplace - and Hatmill's ethos of "self management and trust" allows employees to maximise their potential and drive innovation.
"Teams are self-managing," says Simon, "because the people closest to the challenge are best placed and motivated to decide how something should be organised. This allows the consulting team the freedom to address problems themselves and come up with innovative solutions, rather than passing challenges up the chain of command.
Braze, #1 Medium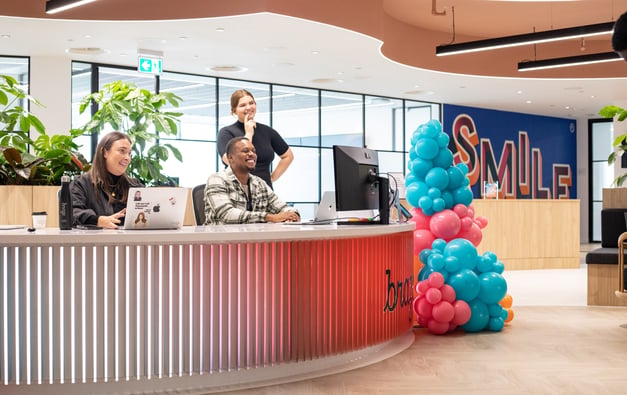 Culture is everything at software company Braze. Marjorie Armitage, General Manager, EMEA, explains how the company rose 34 ranks in just one year to become 2023's No. 1 Best Workplace (Medium).
"Braze's culture is not something you describe, it's something you feel. This year, it's simply how our employees feel about Braze that shone through and put us at number one."

"Our culture is about creating connections between our employees. One of our six values is 'Take your seat at the table'. We want employees to be active participants in the company. Being nice makes for a well-rounded, inclusive and open-minded culture that leads to a happy workforce, which, in turn, is good for our customers and further feeds our success. It's our superpower and we're proud of it."
NVIDIA, #1 Large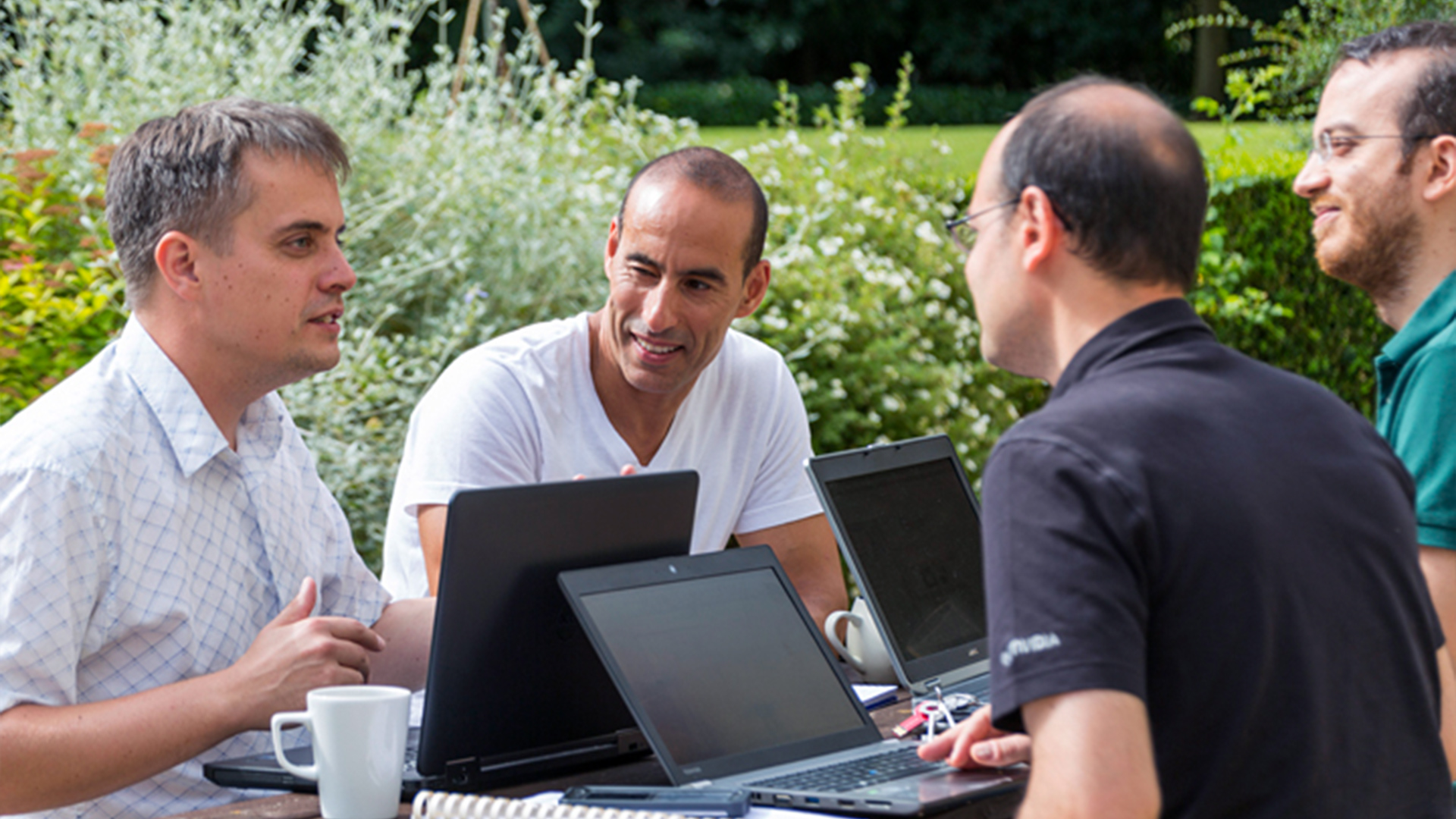 NVIDIA is this year's No. 1 Best Workplace (Large) for the second year running. Rebecca Ebdon, Regional HR Manager, outlines its commitments to employees and the wider world
"Despite the upheaval around the world, NVIDIA's priorities as a tech company have remained constant – taking care of our families, empowering our people to do their life's work, and solving the world's hardest problems. Receiving this accolade twice in a row is a rewarding reflection of the kind of workplace we strive to create for all our employees.


We believe in doing the right thing, not just what's prescribed by policies or processes, and our employees trust in this. We value each NVIDIAN, and earn their loyalty with a culture that's compassionate, flexible and inclusive."
Cisco, #1 Super Large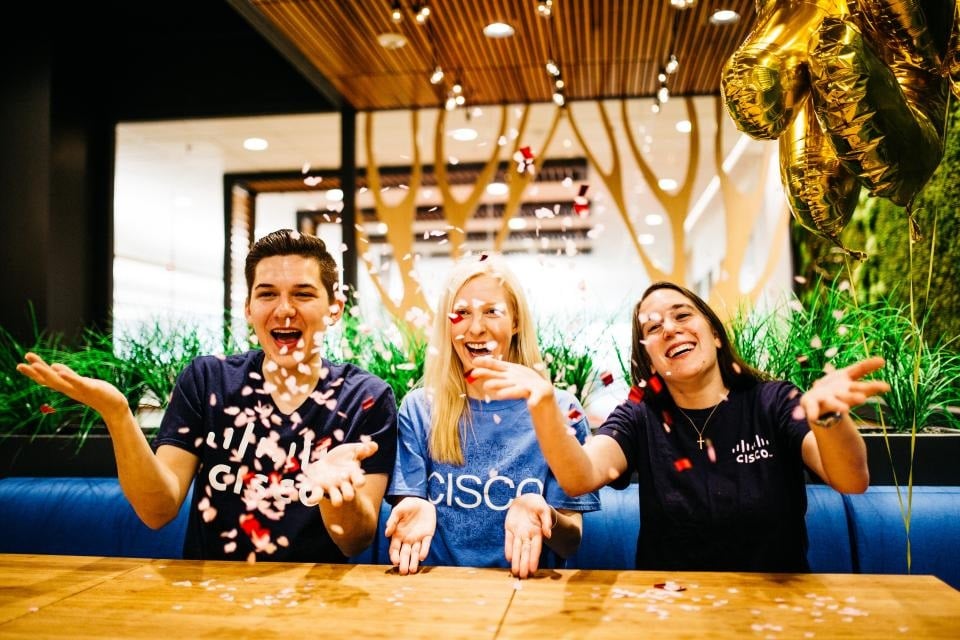 Authenticity is one of the watchwords at tech multinational Cisco, which has been ranked this year's No. 1 Best Workplace (Super Large). David Meads, Chief Executive, UK & Ireland, explains.
"The foundation of how we address any challenge is to be transparent, very open and make sure that, as leaders in the business, we are willing to have and highlight difficult conversations. How the leadership team shows up matters. It's about demonstrating our vulnerabilities and authenticity."
Cisco has ranked on our Best Workplaces list an impressive 9 years in a row - a feat achieved by commitment to living out their core values everyday, as David explains.
"We have guiding principles for what we call our conscious culture – 'give your best', 'give your ego the day off', 'give something of yourself', 'take accountability in everything that you do', 'take difference to heart'. You can think in the moment, 'Am I living those values?'.


These values are the guiding principles for how we operate – the decisions we take with one another, with customers, internally and externally. This is how we see ourselves moving forward in the right direction as a company."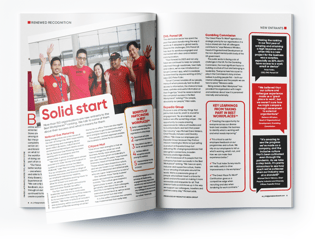 Unlock more best practices and data insights - including more from our Number 1 ranked companies - in the Best Workplaces Magazine 2023!