Despite the uncertainty about what tomorrow will bring, reframing one's situation from a place of anxiety to a more constructive state can actively boost our psychological resilience during these trying times.
Below we share our approach to help you and your workplace community stay mentally strong.
Keep things in perspective
As Michael Bush, Global CEO of Great Place to Work® so eloquently put it: "We'll get through this. However long Covid-19 impacts our lives and our work, eventually life will go back to 'normal' and the world will understand that we are all connected and better together than apart."
While the pandemic isn't over, things are slowly returning to a new kind of normal - but we can't just flip a switch and get right back to it. The past two years have had a massive impact on all of us and it's completely okay if you need some time to adjust.
Surround yourself with supportive people
A problem shared is a problem halved – but this isn't just about making time to socialise with friends or family.
Using the lessons from the past two years, this is an ideal opportunity to evaluate which of our relationships are healthy and offer the most value to us, then prioritise accordingly.
Writing out reasons of gratitude for specific people may be a good way to get started. By acknowledging and actively nurturing the positive relationships in your life, you can weave a social and emotional support network of people who will be ready to catch you if you were ever to fall – and for whom you'd be willing to do the same.
Social support – and knowing when and how to draw strength from this – is perhaps the single most enduring resource for resilience.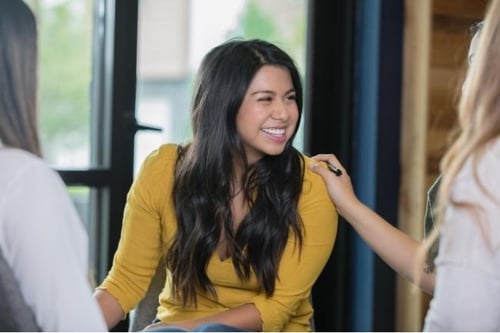 Think and talk about positive, non-pandemic related topics
Whilst awareness is crucial, an obsessive focus is not healthy. Covid-19 brought radical changes to your way of life, but now is the time to look forward.
Consciously thinking of the other things in our lives which are important to us can help lift our moods.
Maintaining a sense of light-heartedness, optimism and, where appropriate, humour will help you stay mentally strong.
Focus on an internal locus of control
As the world around you continues to change, try to remain focused on what you
do
have control over, such as minimising your own risk of becoming infected or infecting others; keeping yourself physically and mentally fit; and upholding a routine.
Acceptance of what is outside of our control (whether it be pandemic-related or not) can also help alleviate feelings of anxiety and dread.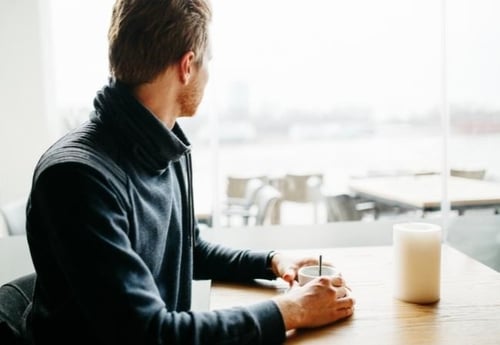 Mind your language
Recognise that the language you use to describe your current circumstances can significantly impact how you feel and cope.
Although there remains much uncertainty for the global community, apocalyptic thinking will only do more harm to your mental health and others around you.
A negative, or indeed positive, attitude can act as a self-fulfilling prophecy: if you decide to adapt to the situation, you will.
One day at a time
For some, it feels like the end of the pandemic is in sight - but for others a sense of uncertainty still remains.
Lack of that 'end in sight' can be a huge driver of anxiety and poor mental health. Remember that the future – with or without a pandemic – will always entail some level of unpredictability.
Bring your focus to the here and now. This is not to say that we ignore our fears and worries but accepting them as completely natural and adaptive responses to your personal life experiences will help prevent them from being overwhelming.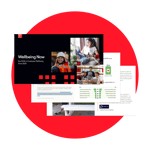 Wellbeing Now: Key Shifts in Employee Wellbeing Since 2020
---