An effective action plan can be a powerful tool for creating change within your organisation. Here are some of the ways HR teams can prioritise key areas, set achievable goals, and engage employees from the very first stage of this strategic plan.
>> Download Now: Free Action Planning Template
I've just received my survey results, what now?
Answers by Phil Wilson, Principal Consultant & Statistician at Great Place to Work® UK
Once your employee survey has closed, the first step is to fully communicate results and move with pace. Employees know what it's like working in the organisation, so they'll likely appreciate when information is shared in full. This means not only celebrating company 'wins', but also addressing the more difficult feedback – without singling out any person or department. Organising a town hall where your HR/leadership team can communicate key results and priority focus areas is one method we've seen used by larger organisations. In some cases during the town hall, employees participate in a live poll using a voting app on their mobile phones to select areas they feel their workplace should focus on. The vote itself gives HR teams instant feedback on which low-scoring areas they should prioritise, as well as rich data they can provide instantly to their senior management team.
I have so much data available. How do I avoid becoming overwhelmed and know which areas to focus on first?
Utilise the expertise of an employee survey consultant! We know how difficult it can be for HR professionals to take a balanced view of all the data they see emerging from their employee survey. People often try to simplify the task by focusing only on the absolute scores, but this ignores benchmark comparisons. Concentrating on employee comments without looking at key drivers also risks valuable survey information being ignored. By working with a consultant, HR teams have direct access to expert analysis and interpretation of their specific employee survey results. Another advantage is the consultant's external perspective, which helps to extract key information from the data, discover important patterns and link results to best practices and experiences of other organisations in the same size category or industry.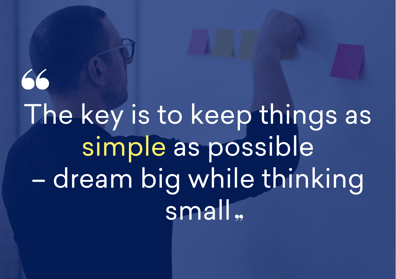 It's also important to understand what your consultant recommends, and why. Sometimes this could mean HR requesting training for your own team or engagement champions, who in turn provide internal consultancy based on a deeper understanding of the data. Consultants know what has worked and not worked in many other organisations, but ultimately it will be up to you to decide what best fits your workplace culture and overall organisation strategy. If you are interested in learning about how a Great Place to Work® consultant can help your organisation, click here.
Now that I have my to-do list, how do I turn these insights into action?
Planning the way forward can take various forms depending on the culture within your organisation. The key here is to keep things as simple as possible – dream big while thinking small. Brainstorming, root cause analysis and SMART objectives are universally used project management tools which many organisations have found useful. Download our free Action Planning Template to help visualise next steps.
One of our clients flipped their usual approach several years ago and it's been an ongoing successful strategy ever since! Ask yourself: will a traditional top-down method best help the organisation achieve its goals, or is it perhaps time to try a bottom-up approach? How can individual teams be empowered to work on the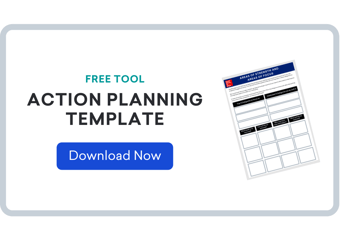 things that matter most to them? Does HR or the SMT really need to lead on all business improvements? Enabling teams to take control of their own development often frees up time for senior management teams to focus on role-modelling exemplary behaviour and encouraging an environment in which individuals feel truly supported and able to make an impact.
By leaning on the expertise of a consultant and inviting employees to be fully involved in improvement areas, HR teams can build higher levels of trust and engagement for a more collaborative and sustainable action plan.
Ready to get started?
Click HERE for your free Action Planning Template
---
Phil Wilson is a Principal Consultant and Statistician at Great Place to Work® UK. His vast work experience in HR and employee engagement spans more than 30 years. Phil has also worked in government departments including HM Treasury and the Ministry of Justice, as well as in the pharmaceuticals, retail and education industries.