"The selfish fear change. The selfless lead it."
~ Simon Sinek
How an organisation is led from the top plays a critical role in shaping culture.
Some of the hallmarks of great leadership are:
Accountability

Strong Communication

Vision and inspiration

And the Courage to be vulnerable and ask for help when it's needed.
The leadership team at Harwich Haven Authority (HHA) have been practicing all of these qualities whilst embarking on their journey to become one of the UK's greatest companies.
Keep reading to find out how.
The Company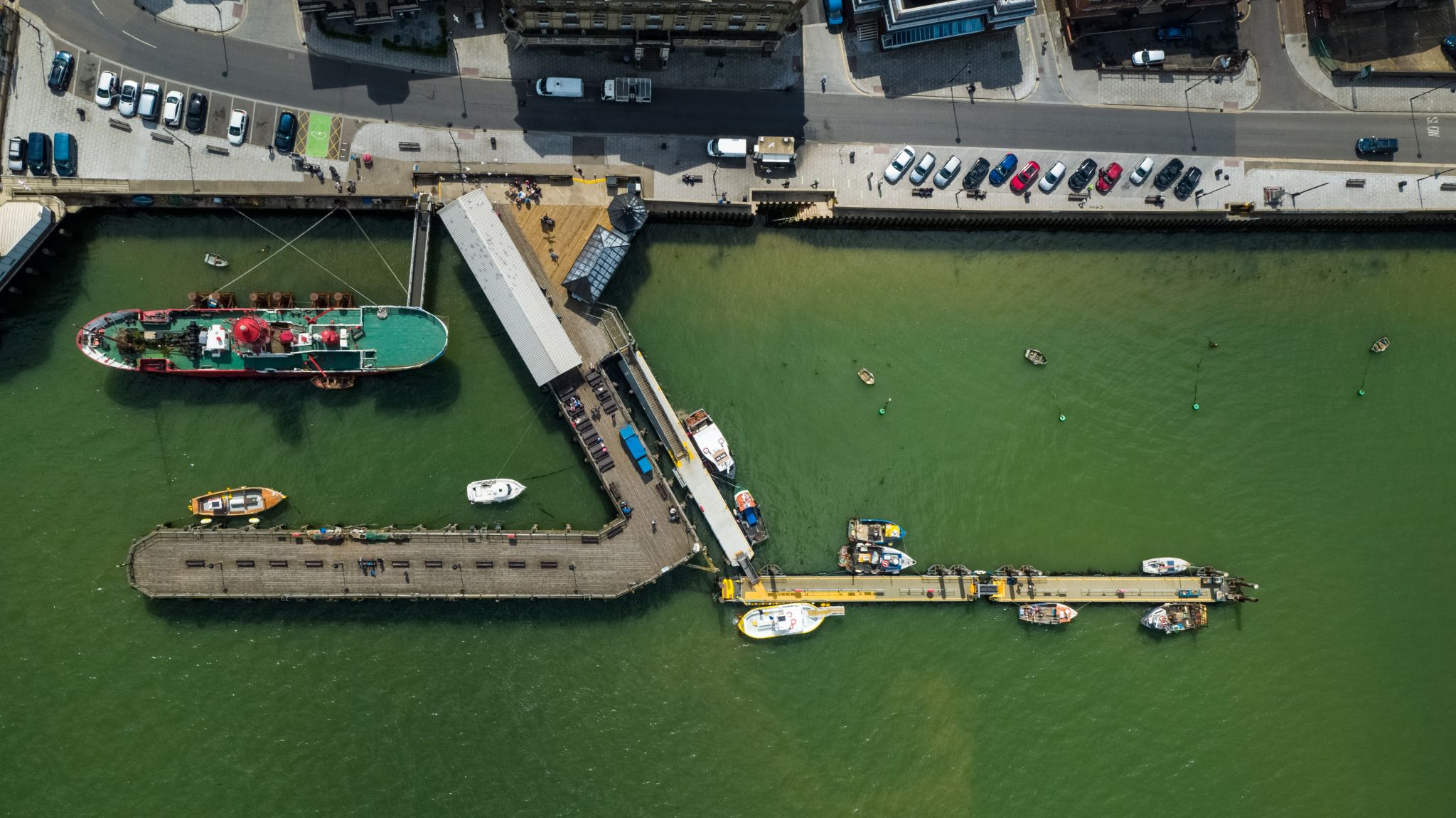 The Authority is one of the UK's largest Trust Ports, with a jurisdiction spanning the River Stour, lower part of the River Orwell, Harwich Harbour and a 12 nautical mile stretch of sea leading into the Haven.
The company provides a Vehicle Traffic Service (VTS) to mariners; conserves and protects the channels into the Harbour; and provides pilotage services to commercial vessels using the commercial ports of Felixstowe, Harwich International, Harwich Navyard, Ipswich and Mistley.
The Challenge
Using our Trust Index™ Survey, The Authority's employees were provided the opportunity to share, confidentially and anonymously, their views about their workplace and what they felt would help to improve their experience at work.
"The beauty of our survey is that clients can see where the gaps are in employee experience, as well as benchmark against other companies in their size and industry" says Dr Petrina Carmody, Director of Change at Great Place To Work.
In addition to scoring survey statements around their workplace culture and leadership, The Authority's employees were also invited share comments in response to open-ended questions about the company.
"One key desire that the employees had was for everyone to have more opportunity to interact with the most senior colleagues, including those who are outside of their department. This act of obtaining feedback was the first step to building trust. The next step would be harder: that is, taking these results to action. That is when The Authority engaged our coaching team.
The Authority was committed to building on their strong heritage and culture, and decided to invest in their leaders through individual and team coaching, seeing their leaders as instrumental in driving the desired culture necessary for delivering their strategy."
The Solution
Acknowledging that cultural change starts at the top, The Authority commissioned Great Place To Work to provide coaching for its Executive Team.
The coaching programme consisted of 12 individual hour-long sessions for each leader, and group workshops looking deeply into organisational analytics, over approximately 12 months.
"The nice thing was that we were all working in partnership, and coaching provides a safe space for everyone," explains Dr Carmody.
"My colleague, Executive Coach Dan Allinger, and I each met with the leaders so that they could choose the coach with whom they would be most comfortable working.
"We began our coaching by using the Harrison Assessment™ Leadership Development Assessments to provide a deep dive into the behaviours that make leaders successful. Each executive reflected on their preferences, strengths, stress responses and potential derailers to develop individualised Leadership Acceleration Plans.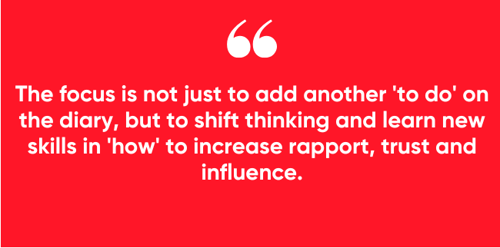 "We focussed a lot on effective communication and increasing rapport, trust, and influence. Each executive decided on 2-3 action areas that they'd like to take forward, using a Leadership Acceleration Plan for them to articulate, practice, and measure their desired behaviours.
Then, when the executives were comfortable with their Plan, they organised a sponsor meeting with the CEO to talk through this so that he could provide support where appropriate.
"Through this process, some of the things that we set in the action plans were concrete targets like 'I will physically go out once a week and talk to members of staff in areas of the business that I don't ordinarily talk to' or a separate goal to 'connect more with people in other departments at my own level.'
"The focus is not just to add another 'to do' on the diary, but to shift thinking and learn new skills in 'how' to increase rapport, trust, and influence."
Group workshops
Both coaches connected with the Executive Team for group workshops at key points during the year to learn and practice new thinking and skills, and remove barriers to improving their effectiveness individually and as a team.
As part of this, the coaches then employed the Harrison Assessments Organisational Analytics™ to look at individual preferences as well as explore and discuss the whole profile of the Executive Team as a group.
The Result
The Authority has seen a dramatic increase in their Trust Index scores for areas related to management, including a significant 15 percentage point increase in the score given for the statement "Management delivers on its promises", and similar increases in statements like:
"The Executive team of my organisation are people I can trust;"
"Management trusts people to do a good job without watching over their shoulders;"
and "Management has a clear view of where the organisation is going and how to get there."
"Change takes time, so these increases are massive – especially considering they've come after just one year of focus as a team," says Dr Carmody.
Continuing the Journey

At Great Place To Work, we believe that being willing to change and grow is how we become great leaders - awareness, new thinking, and intentional practice is how we build and sustain great leadership.
"It takes time to shift our thinking to make a change, to then see a change, and then believe in the change as the new normal. Leaders at The Authority are absolutely committed to mindful reflection on what they do as leaders, which will continue to shape The Authority's culture that people can be even more proud to be part of."
Our client, Ruth Cadman (HR Director of The Authority) said of the work:
The real value of this programme was that it challenged us to reflect on our impact as a collective team, and helped us to take practical, tactical steps that have made a real difference to our team and the organisation.
Great leadership starts here.
Empower your organisation's leaders to enhance their performance and impact on the business with our tailored individual and team Executive Coaching services.